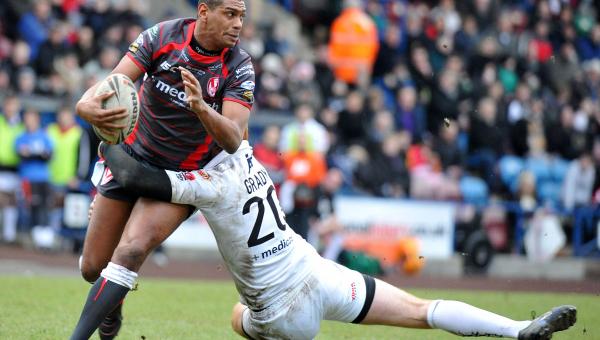 LEON Pryce is a Saint and will continue to be this season.

The GB international has moved to assure all fans he has no intentions of moving from the club he made his debut for in 2006.
"I want to end the speculation regarding my future," he said. "I love playing at Saints and I am not going anywhere. I am contracted with the club and I am committed and looking forward to what will be a very exciting season for all.
"I am really enjoying working with Royce Simmons and trying our hardest to win trophies.
"The speculation regarding any possible move away from Saints is just that… speculation… and I want all Saints fans to know that I am not going anywhere. "Like a number of players, my contract with the Saints is until the end of the 2011 season."
The 29-year-old has played 152 times for the club, scoring 71 tries and is one of the most decorated and talented players in the game.