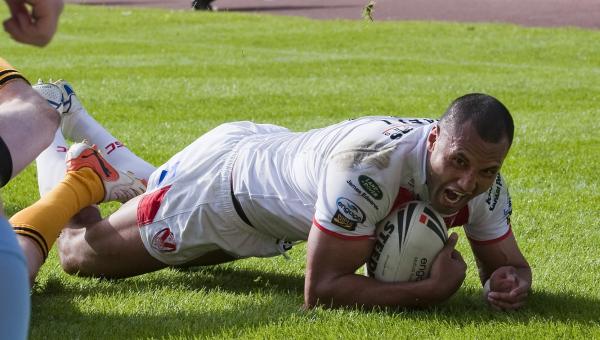 ROYCE Simmons said Saints showed "real energy" in the final stages to beat Castleford Tigers 22-20 on Easter Monday.
"We've had a really tough few days and a lot of disruption through injuries so I was pleased that when we thought the game had gone there was a real energy rise in the last ten minutes.
"And we got out of it didn't we? I didn't think we played that tremendous though and were very impatient. Five times we could have just taken the tackle and got up and play it and we could have scored. But we wanted to throw one handers and cut out players. I wanted us to play aggressive but we seemed to want to pass our way through the game a little more.
"Top of the league? Really? Well… it was good to get a good win. If we'd have got rolled today, after the Wigan game you'd have said we have done better than that."
He continued: "Although you're never 100 per cent sure I was saying "come on Jamie" to myself when we lined it up. He has a good average so that says he would have probably have knocked it over. It just shows how important goal kicking is."
As is the case with this Super League season at Saints, the win came at a cost though.
Jonny Lomax, Tommy Makinson and Scott Moore all left the field with injuries and look certain to miss next Monday's trip to Hull FC.
Jonny and Scott have ankle injuries and Tommy has a dead leg.
On the plus side Josh Perry could make a return.