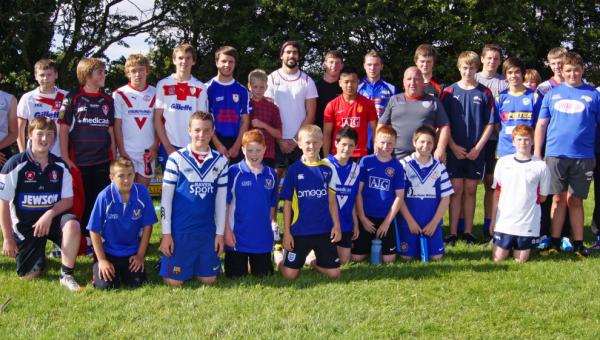 SAINTS have been coaching the stars of the future at Barrow Island.
More than 80 kids took part in a day session with Ade Gardner and recent signing from Barrow Greg Richards.
Mike Rush, Saints Head of High Performance, said: "It was an excellent day with the kids really benefitting from the sessions and the input of both Ade and Greg.
"This is all about developing a bigger talent pool and we'd like to thank John Jefferson for organising the day."