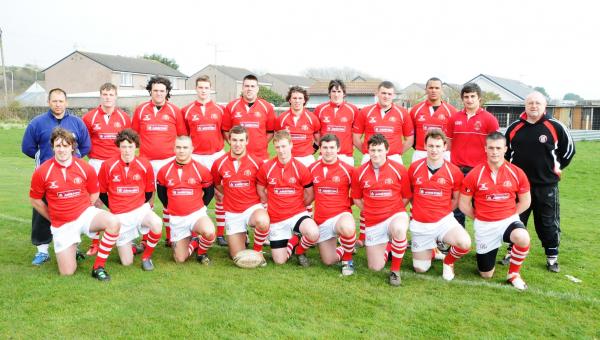 IN a thrilling encounter at Millom Lancashire u17s, with no fewer than nine St. Helens lads in their ranks, emerged victorious in an epic encounter with Cumbria 20-18.
Emotions were running high because Kieran Johnson, son of Lancashire Chairman Phil Johnson, had recently died in tragic circumstances and his funeral was only two days before this deciding game.
As a mark of respect both sides wore black armbands of gaffer tape.
Thanks to try scorers Nicky Radcliffe (Leigh Miners), Andy Riley (St. Judes), Jack Jones and Jordy Houghton (both Thatto Heath Crusaders) with Jones also adding a conversion, Lancashire clawed their way back from 18-4 down at half time to draw level at 18-18.
Lancs were then awarded a penalty in the dying seconds, which was successfully dispatched towards goal by Jack Jones.
But in an amazing and ironic twist of fate, Jack kicked from what was left of the roll of Kieran's black gaffer tape as the tee had gone missing.
Thatto Heath Crusaders Jamie Tracy (didn't play in the final due to being injured the day before), Adam Hesketh, Tom Rigby, Rob Gormley, Jack Jones, Leon Tatlock together with Pilkington Recs Danny Morris, Mike Gibson and Matty Foreman are pictured with the rest of the Lancashire team and their coaches Kev Johnson (Leith East) and Dave Yates (Thatto Heath Crusaders).