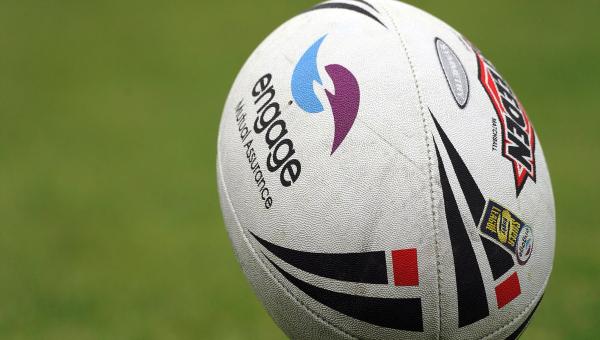 The U20s went down 40-22 at Wigan on Saturday writes Graham Henthorne, Team Manager.
The heavy Easter programme and the well-known injuries to the First team squad meant that Coach Ian Talbot fielded an even younger team at Orrell on Saturday.
Danny Yates, Jordan O'Neill, Jack Francis and Connor Dwyer all getting their chance after impressive displays for the U18s.
Nathan Ashe was a welcome returnee at full back after his injury lay off and he was instrumental in what should have been the opening score of the game.
The full back broke through the defensive line and approached the full back with three fellow Saints haring up on both sides.
Unfortunately instead of being patient, waiting for them to catch up, he chipped over the full back and the ball was recovered by the home side.
On the next set the Saints did open their account with big second rower Joe Greenwood stretching over off Danny Yates' pass.
Unfortunately the errors started to creep in and with it the home side grew in confidence and three tries in 10 minutes gave them a lead they never relinquished.
Ben Karalius' try on the stroke of half time gave the Saints hope. Greenwood and the outstanding Jordan Hand were stopped short before Karalius went over from dummy half.
Needing to score first the Reserves came out all guns blazing and for 20 minutes were the better team. However, the first score went to the home side as poor tackling let the winger go 80 metres.
Three scores adrift the Saints showed the sort of character on display yesterday to storm back into the contest.
Anthony Walker took three defenders over the line with him to narrow the gap and when Danny Yates finished a great move involving an inside the ruck play with Ashe and Marcus Baines the Reserves were only two back.
In fact had Danny Yates just pinned his ears back and gone for the line off Baines' break beforehand the Saints would have been in front. Instead he inexplicably cut back inside, was tackled and the chance was lost.
Just when they'd fought their way back into the contest fatigue set in and the errors at crucial times returned.
Three more tries in another ten minute period gave the score an inflated look the saints didn't deserve for their efforts.
Coach Talbot was pleased with the effort of all 17 players but as they all know at this level little mistakes and errors of judgement are punished.
Walker, Greenwood, O'Neill and Jordan Case all put their hands up, Yates showed he has what it takes to step up the level, but head and shoulders above everyone, on both sides, was Jordan Hand. 71 minutes as a prop in those conditions in both attack and defence take some doing and he did it in spades.
Match Summary:
Wigan:
Tries: Jack Murphy, Mathew Russell 2, Liam Carberry 2, John Walker.
Goals: Jack Murphy 6.
St Helens:
Tries: Ben Karalius, Danny Yates, Anthony Walker, Joe Greenwood.
Goals: Tommy Johnson 3.
Half Time: 10-18
Full Time: 22-40
Teams:
Wigan:
1. Amos Roberts, 2. Shay Lyon-Fraser, 3. Jamie Acton, 4. Jack Murphy, 5. Mathew Russell, 6. Scott Leatherbarrow, 7. Sam Powell, 8. Tom Spencer, 9. Liam Carberry, 10. Greg Burke, 11. Danny Bridge, 12. John Walker, 13. Kieron Harrison.
Subs: 14. James Greenwood, 15. Owen Johnson, 16. Mathew Crow, 17. Craig Andrews.
Saints:
1. Nathan Ashe, 2. Simon Atherton, 4. Josh Jones, 3. Tommy Johnson, 5. Dan Brotherton, 7. Ben Karalius, 6.
Danny Yates, 8. Jordan Hand, 9. Aaron Lloyd, 10. Anthony Walker, 11. Joe Greenwood, 12. Jordan O'Neill,
13. Jordan Case.
Subs: 14. Jack Francis, 15. Joe Bate, 16. Connor Dwyer, 17. Marcus Baines.