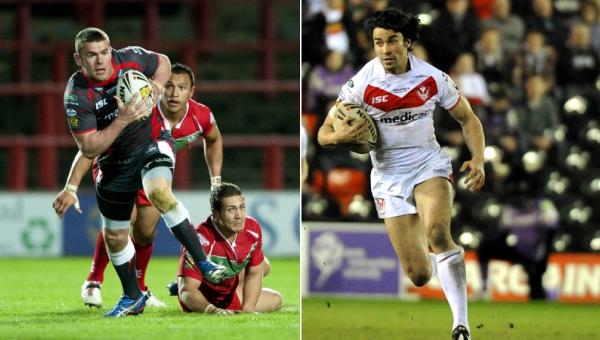 SAINTS have announced new contracts for Ade Gardner and Shaun Magennis.
Both have signed two-year deals starting in 2012.
Gardner, 28, has made 267 appearances for the Saints and is a clinical try scorer.
He's recorded 162 tries for the Saints and been a part of Challenge Cup, Super League and World Club Championship successes.
Magennis, 21, is a product of the Club's renowned Academy system and has appeared 24 times for his home town team.
Saints Head Coach Royce Simmons said: "Both Ade and Shaun are very important members of the team and we have missed them through injury this season.
"Before his Achilles tear, Ade was running the ball in 15/16 times a game and making 150 metres for his team. He was also finishing off some nice tries and producing the type of form that brought him international recognition.
"Magennis had forced his way into the 19-man squad each week and was starting to show the potential we knew he was capable of. He did a tremendous job and is versatile enough to play in the front row and at tight too."
He continues: "What has impressed me most is the dedication they have both shown when faced with season ending injuries. They have worked hard to make sure they will be ready for a full pre-season and Ade could return before the end of this season.
"They have been immensely professional in the amount of hours they have put in to not only overcome these injuries but also to make themselves better footballers.
"We have high hopes for both players that they will get back to the standards they have set and we are delighted they will be part of the Saints for the next two seasons."