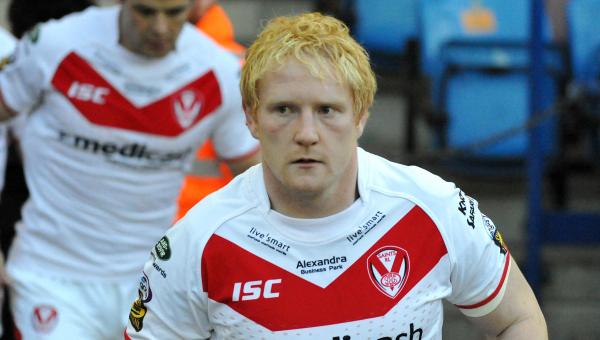 JAMES Graham says Saints' consistency over the last few seasons is an achievement but he would obviously trade it all for Grand Final medals.
The 26-year-old is 80 minutes away from his sixth Grand Final on the trot and could be playing in his last game for the club on Saturday.
"It would be an achievement to reach a sixth final, but I'm not going to lie… I would have liked to have come back with more winners medals than the current return," he said. "Teams can have two or three good years and have a couple off whilst rebuilding. But we have consistently reached every Challenge Cup Semi Final and the Grand Final for how many years…
"It is an achievement for a club to maintain that level of consistency. At the end of the day though, we want a bigger return than we have."
Between Saints and that sixth final are Wigan – and they will be smarting from the defeat Jammer and his teammates handed out a couple of weeks back.
"It's all about this weekend," Graham continued. "The win at the DW is in the past and we move on from it. It is a bit weird to be playing a side six times in one season but once we had beaten them at the DW I knew we had to play them again at some point if we wanted to win the competition.
"That's no disrespect to the other teams but I knew if we were going to progress, we would have to beat them.
"It is always great to beat Wigan, especially at Wigan… yet we need to improve from that performance even though we were pleased with most aspects of that.
"I know it could be my last game… or it could be the week after… but I'm not worried about it. It was my choice to go to Australia and no one forced me to do it. I have been aware it has been coming but have tried to forget about it to concentrate on doing my best for the Club.
"I have learnt a little this year as Captain especially in trying to control myself and being more encouraging. Sometimes it still boils over but I do realise I can't do that as skipper."
Tickets for the match are still on sale from the Saints Superstore, by calling 01744 455 052 or by logging on here.