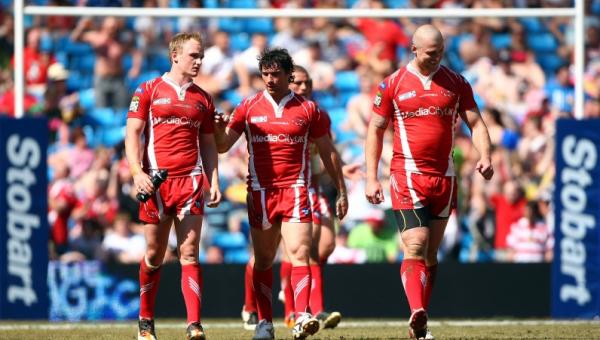 SALFORD have issued the following advice to Saints fans travelling to the match on Friday night:
There will be a shuttle bus (52 seater) which will leave the Eccles Train Station at 6.45pm at a cost of £1 per person each way which will bring the fans directly to the stadium.
The train from St Helens stops at Eccles Train Station. There are a few trains due in to Eccles between 6pm and 6.35pm.
There is a later train which arrives in Eccles at 7.36pm and anyone on this train would be able to head down Church Street to the Metrolink to get on the bus at 7.40pm again to bring them straight to the stadium.
Both will be on a first come first serve basis.
Return journeys will leave the stadium at 10pm and 10.45pm to catch the last trains back to St Helens.
The club also runs a park & ride scheme from Eventcity which is next to the Trafford Centre. Fans should follow signs for Eventcity. The coach leaves here at 6.15pm and 7pm. It also picks up outside the "Castle in the Air" Wetherspoons pub which is in the Chill Factor'e' complex. Fans can park over there too.
Any fans will receive 20 per cent discount off their food in this Wetherspoons pub on production of a match ticket. The coach leaves Castle in the Air at 6.25pm and 7.10pm. Return journeys to here and eventcity are 9.50pm and 10.45pm. Wetherspoons is also open until midnight.
Salford have a marquee which is open from 6.30pm until kick off and from 9.30pm until 11pm. It is fully licensed.
Onsite parking is by pre-purchased car park tickets only, these can be bought online or over the telephone up until 5pm tomorrow – please see www.salfordcitystadium.com for details.
Offsite parking is available at Barton Airport (across the road from the stadium) at a cost of £5 per car.