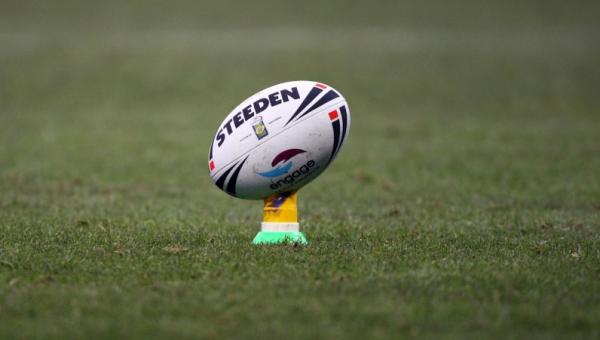 THE Saints made the long trip to Aldershot to play a very strong Broncos outfit littered with players with first team experience, writes Graham Henthorne.
Undeterred the Saints played very well but were unable to hang on at the death – losing 30-22 – after suffering game ending injuries to Jamie Foster and Joe Greenwood just when their experience would have come in handy.
The first half was all that Coach Ian Talbot could have wished for. A completion rate of 95 per cent, a game plan that had produced three tries, to Greenwood, Nathan Ashe and Dom Speakman and a team sticking to it.
There could and probably should have been more tries in the first period, a statistic that would eventually come back to haunt the Saints as the game drew to a close.
The second half started well with the Saints maintaining their advantage despite conceding a try, as Greenwood scored his second from a scrum play this time converted by substitute Ian Cross.
As the game moved into the final quarter the Saints were looking comfortable but then the wheels came off.
Firstly an unforced handling error in our own 20 gifted a try to the Broncos and then as the restart sailed out on the full we gave them a sniff which they gratefully took. Despite a dubious knock on in the build up the Broncos levelled the scores with a converted try and, having given so much earlier coupled with the depleted interchange, the Saints found it difficult to respond.
The Broncos took the lead with a drop goal then as the Saints heads dropped scored a full length try to finally take the game away.
Best for the Saints in a losing cause were Adam Swift and Alex Trumper, ably supported by the usual suspects of Jordan Hand, Anthony Walker and Danny Jones.
Match Summary:
London:
Tries: Will Lovell, Omari Caro, Oscar Thomas, Sam Bolger, Shaun Keen.
Goals: Oscar Thomas 4.
Drop Goals: Oscar Thomas 2.
St Helens:
Tries: Joe Greenwood 2, Nathan Ashe, Dom Speakman.
Goals: Jamie Foster 2, Ian Cross.
Half Time: 16-6
Full Time: 22-30
Teams:
London:
1. Dan Sarginson; 2. Kieron Dixon, 3. Jamie O'Callaghan, 4. Will Lovell, 5. Omari Caro; 6. Oscar Thomas, 7. Mike Bishay; 8. Erjon Dolapi, 9. Sam Bolger, 10. Olsi Krasniqi, 11. Mike McMeeken, 12. Jack Dillon, 13. Mike Channing.
Subs: 14. Shaun Keen, 15. Patrick Mooney, 16. Sam Druce, 17. Angus Peters.
Saints:
1. Adam Swift; 2. Jaydon Sandford, 4. Alex Trumper, 3. Jamie Foster, 5. Greg Wilde; 6. Nathan Ashe, 7. Danny Yates; 8. Ant Walker, 9. Dom Speakman, 10. Jordan Hand, 12. Joe Greenwood, 11. Scott Hale, 13. Danny Jones. Subs: 14. Lewis Foster, 15. Ian Cross, 16. Jordan Case, 17. Aaron McCloskey.