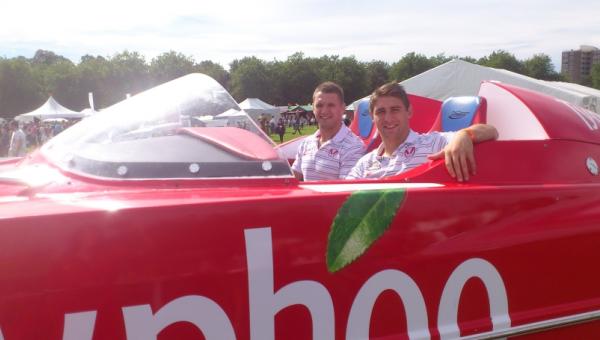 PAUL Clough and Tom Makinson visited Typhoo's Stand at the Liverpool Food and Drink Festival at the weekend to pour the perfect brew to visitors.
The Merseyside-based firm – who are Saints main shirt partners – were the official tea supplier for the event.
They offered complimentary tea to all visitors and served more than 3,000 cups across the two day event, using a staggering 100 pints of milk!
Not only that but visitors where greeted by the presence of the 28ft long Typhoo P1 Powerboat which was undoubtedly a highlight of the festival with children and adults alike clambering up the steps to have a peek inside.
Cloughie and Tommy signed autographs and were available for fan photographs before rolling their sleeves up and serving tea to the queue of tea-thirsty visitors.
Throughout the busy weekend Typhoo collected donations for the English Federation of Disability Sport, a charity which promotes inclusion and equality in sport for disabled people, which due to the crowd's generosity raised more than £850.