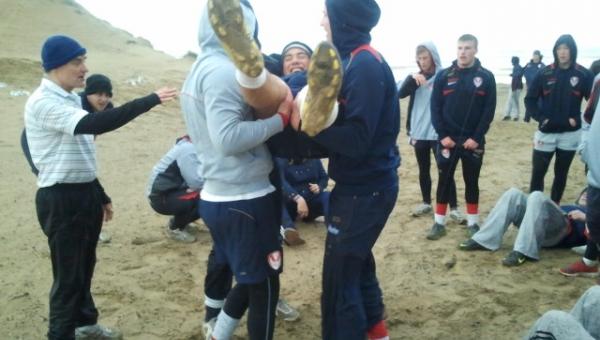 SAINTS under 19s are working hard for the new season – and have been for the last five weeks.
With the changes in age group moving from under 18s to under 19s and effectively losing a tier to the system – the under 20s are now defunct – the performance department have developed a new training schedule to cope with the extreme difference of 16-year-old school leavers to 19-year-old experienced under 20s players.
"Pre-season has already been the hardest we have ever put together for a youth squad and as ever the lads have equipped themselves with professionalism, determination and desire," explained Derek Traynor, Under 19s Head Coach. "Alongside the traditional gym, interval running and skills training we have added some altitude chamber work and team and individual psychology sessions. Not to mention the sand dunes!
"The season kicks off in early February alongside Super League and it'll be exciting to see how the new and experienced lads have progressed over the winter months as we look towards a high league finish and a long play-off run."