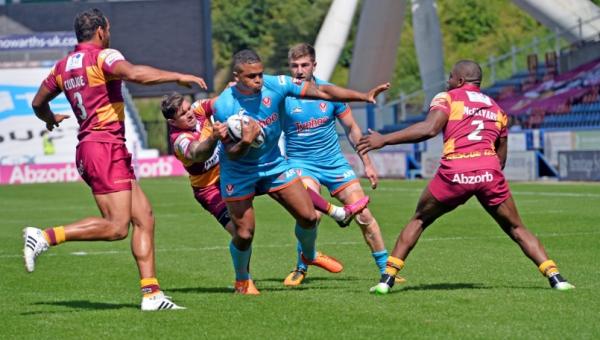 JORDAN Turner was pleased with Sunday's win over Huddersfield – but believes Saints left a lot of points out on the field.
The stand-off scored his fifth try of the season in the 34-18 victory.
But he reckons there could have been more.
"We were scrappy in few areas and came off a little disappointed that we weren't more clinical," he said. "We wanted to finish off more of the moves we put on.
"The most pleasing thing is we are fighting hard for each other and coming away with wins.
"We are playing some good stuff but have some tough tests coming up where we will have to take our game up to another level.
"We have taken the shackles off a little within the same systems. Confidence is a big thing though and it is making the difference. When it is a low it is hard to get out of a lull. Now, after a few wins, you can see it's there.
"It's ours to lose now, we can only go forward and finish as strong as we can."
Jordan is revelling in the 'six' role and has been pivotal in Saints' charge up the Super League table.
And, he wants to end his career in the Red V on a high after it was announced he would be moving to the NRL with Canberra next season.
"I feel I'm playing well and contributing," he added. "I want to raise my level and go out on a high. As long as I am playing for this club it doesn't matter where I play.
"I'm looking forward to moving to Canberra. It is something that has been an ambition and something I feel I need to take the next step. I love playing for this club and I want to end on a high first though."