Saints Community Development Foundation has kicked off their Summer Camps for children aged 6 – 11 and our first team stars have joined in the fun!
The sessions include fun coaching throughout the day with children taking part in several exciting activities with Saints Community Development Foundation staff.
Children participating are given a free Saints t shirt for taking part and also get the chance to meet some of our Saints first team players who pop down to say hello, sign autographs and pose for photographs.
If that is not enough, children also have the exciting opportunity to play on the pitch at half time of a Saints home fixture!
We have had over 100 children book onto our camps so far with that number rising each week and if you would like to get involved, you can book your place by clicking here.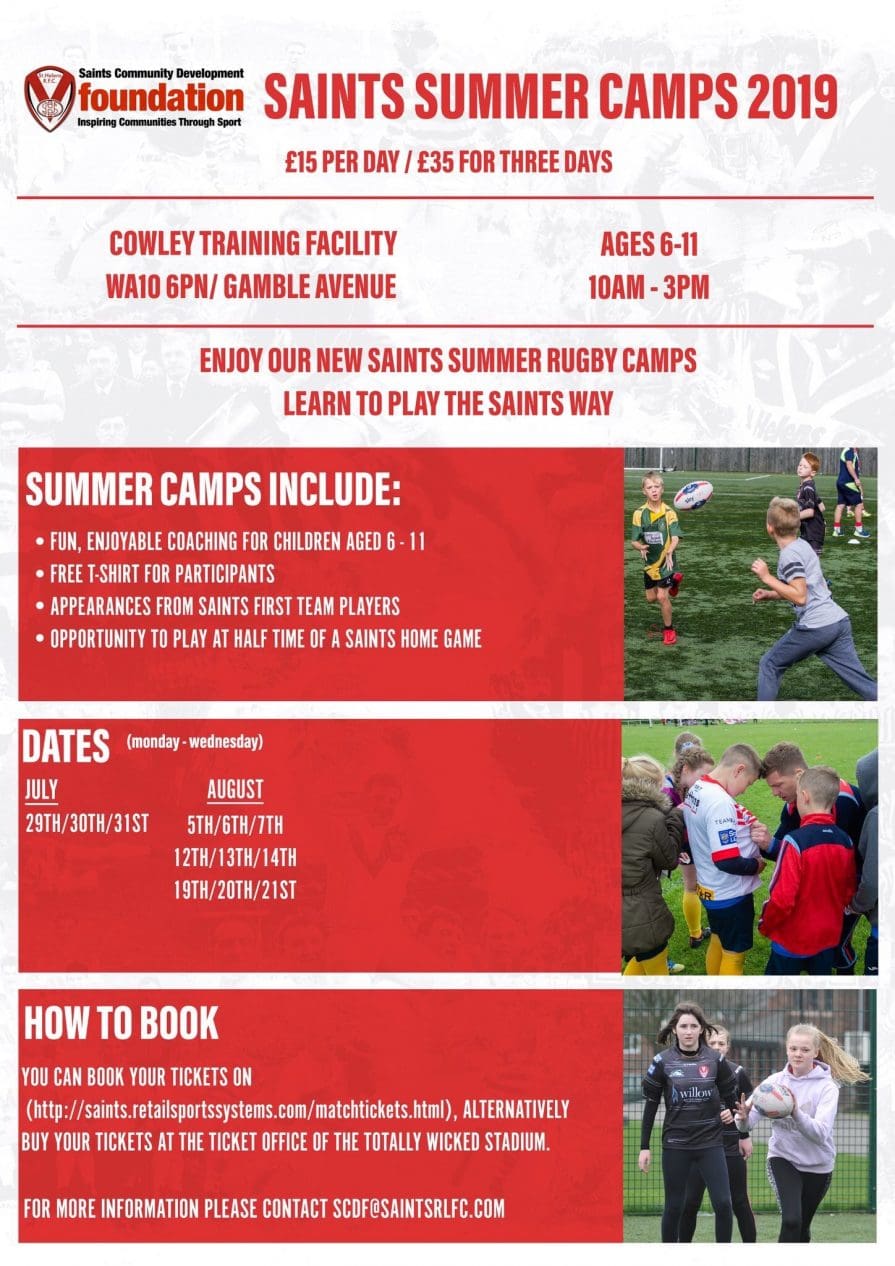 Saints players make children's day at Foundation Summer Camps