Summer 2021 is on its way, and we have a brand new range of Official Trainingwear ready for those hot days... and even better it celebrates our back-to-back title winning seasons with CHAMPIONS branding featuring throughout the product range...
The range is produced in collaboration with our official merchandise partner, O'Neills Sportswear, and features a deep navy, white and gold colour palette.
The designs sport a single tone Club Crest with the CHAMPIONS branding underneath it and is proudly emblazoned on all the main garments in the range. When you are back-to-back Super League Champions… why not!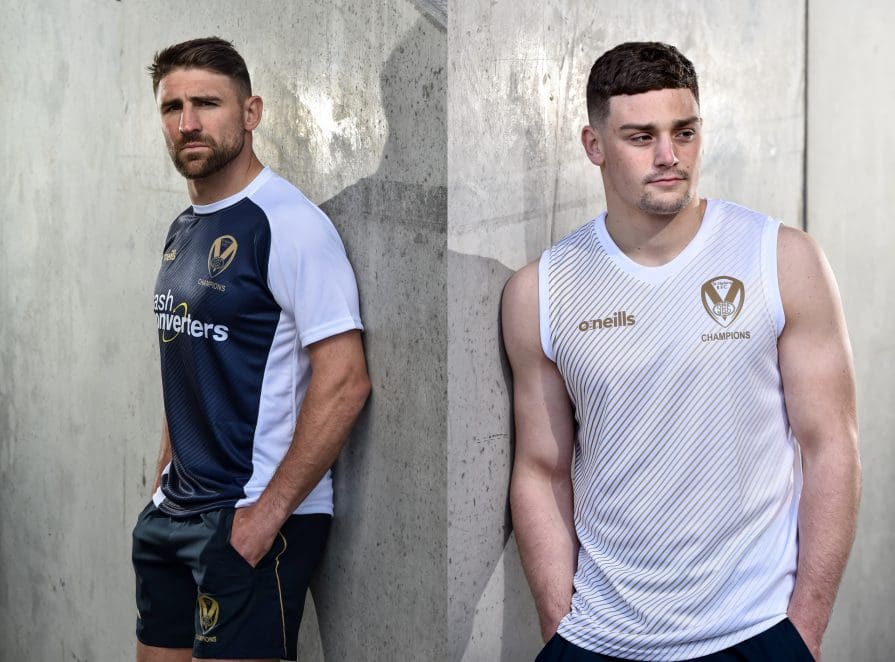 It's available in a selection of adult sizes XS-4XL as tees, a polo and half-zip squad top, plus vests. There are also shorts and track pants, plus a cap to complete the look.
The range is designed to offer both our first team players, who will wear the range for their Captains's Run training sessions the day before each match, aswell as our loyal fans, the perfect attire to wear in the summer months.
As ever, the range can be mixed and matched within the different elements to make your own personal look!
Items are available in men's and junior sizes, all of which can be viewed and purchased online here.
They are also available at the Saints Superstore at the Totally Wicked Stadium, which re-opened it's doors to the public last Monday (Opening hours 9am-5pm Mon-Fri, 10am-4pm Sat)
Please note: Some specific products worn by the players in our photo shoot are player issue with sponsor branding included, retail versions of these products are identical but don't contain this branding as per the images in our gallery below.

Champions Summer Range