St. Helens R.F.C. are delighted to announce that one of Betfred Super League's biggest and most loved stars, Konrad Hurrell has extended his contract with the Club until at least the end of the 2024 season!
The bulldozing Tongan international has been a firm fan favourite since joining the Red V ahead of the 2022 season and will go around in the famous strip for a third season, with an option for a fourth in 2025 in the Club's favour.
Konrad Hurrell is proudly sponsored by Chorley Group.
In his first season as a Saint, Hurrell made 27 appearances, scored 11 tries and reaffirmed himself as one of the star centres in the competition with his barging runs and smart passes which contributed to Saints securing a fourth successive Super League title last September at Old Trafford.
Hurrell has had a strong start to 2023 with eight more tries across 14 appearances in the season so far, including scoring a pivotal try in St Helens' famous victory over Penrith Panthers to claim the World Club Challenge trophy for the third time in the Club's history.
Speaking about staying with Saints for at least another season, Hurrell told saintsrlfc.com just how much he feels at home.
"I feel good, the Club that's given me another chance to get my career going forward and there is no regret that I signed here, I'm happy to go again for another year. I'm grateful and thankful to the Club for giving me another opportunity, I'm buzzing about it!
"I feel at home, especially with the fans, the boys and the Club have looked after me and my little family well. To be around the lads has been great but them as friends made life a little bit easier when I came here to Saints. Winning makes it a lot better when the fans are here, no matter what we are doing we've got to give back to the fans, so winning always makes them feel at home as well. Being out there the fans make you feel at home too."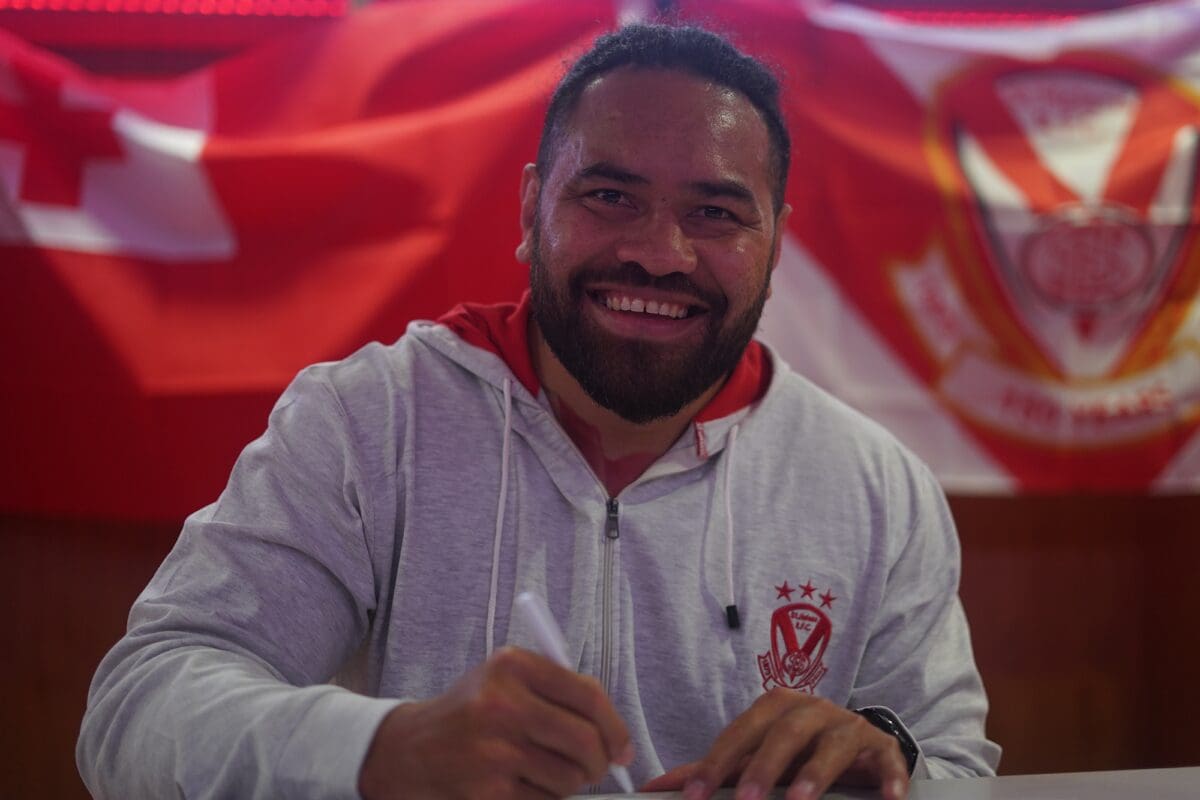 It has been a hugely successful time for Hurrell since joining the Saints, winning the League Leaders' Shield, the Grand Final and the World Club Challenge, it has made the Tongan hungrier for more silverware under Paul Wellens.
"Coming to Saints, everyone has won everything anyways and to see them still motivated to win something makes me feel grateful when I got to win another trophy with them. The motivation will always be there because it is the best feeling when you lift a trophy up, and I would love to have that feeling again.
"I think he has done a really great job this year (Wellens), he's been in the game for so long and knows everything, a very smart coach. It is one thing I really like about him; that he knows everything in the game."
In a thankful message to the Saints faithful supporters, Konrad closed by saying: "From day one I had to work hard and get the respect from the fans, and I hope I get to still work hard and get their respect, it's been unreal what they've done for me.
"Within the first month, I got a song! I am grateful to get the love from the fans and I'll still do my best to keep them happy. I'm looking forward to the rest of the year and having another year here with them and listening to them singing and being crazy."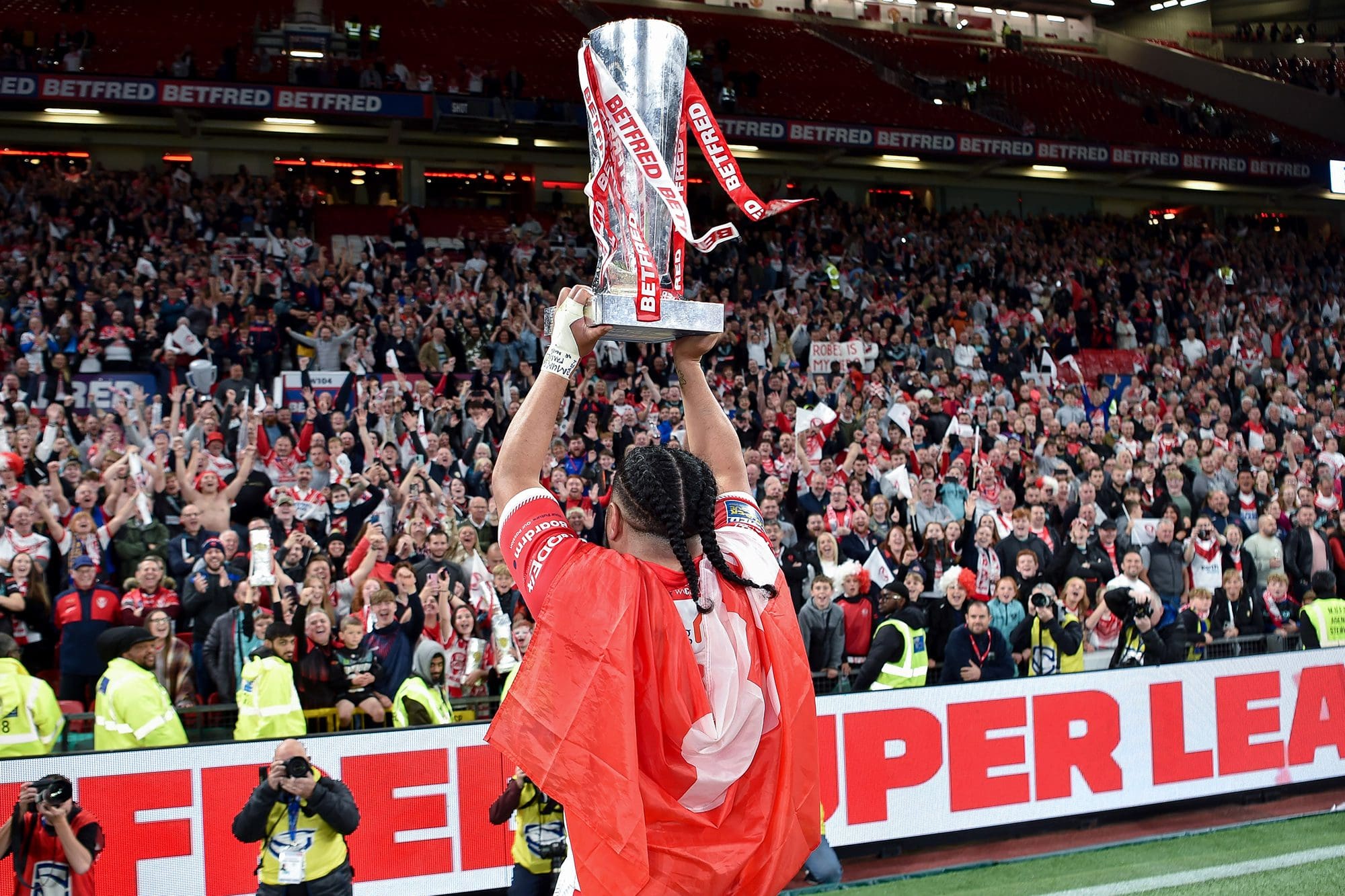 Head Coach Paul Wellens is thrilled to keep Konrad Hurrell in the Red V and told saintsrlfc.com: "We're absolutely delighted that Konrad has extended his stay at the Club, it was a no-brainer decision not only on our part but also on his. He has really bought into what we are about here at St. Helens.
"Off the field, he's an infectious character and that rubs off on a lot of the players. You can't have enough blokes who not only are good players but good people as well. Konrad fits well with what we are about perfectly.
"When he takes to the field there are very few people like him in the competition, a really destructive player, who brings so much to our team, so it's great that Koni has made the decision to extend with us, we love having him here."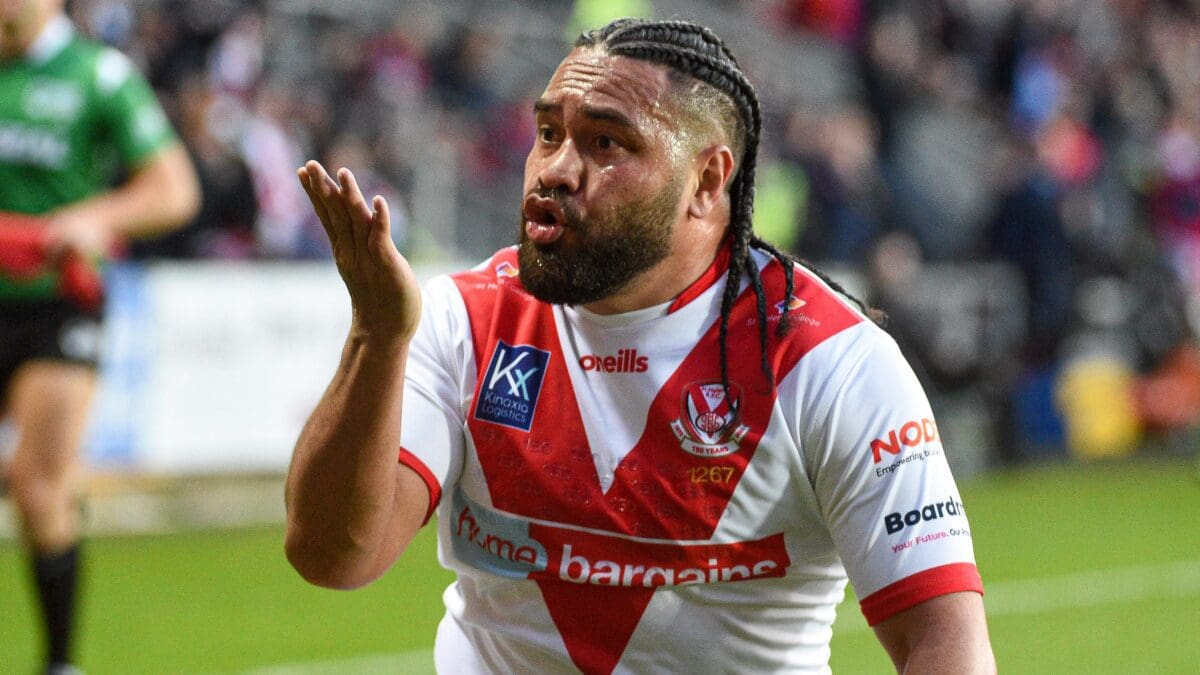 The Tofoa-born centre made his senior debut with the New Zealand Warriors back in 2012 and went on to play seven seasons in the NRL, with a move to the Gold Coast Titans in 2016 before scoring for the World All-Star team in a win over the Indigenous All Stars. Hurrell made a total of 116 NRL appearances scoring 55 tries.
Hurrell moved to Super League to join Leeds Rhinos ahead of the 2019 campaign and in his first two seasons with the Rhinos he was named in the Super League Dream Team twice, scoring 23 times in 55 matches whilst also being crowned a Challenge Cup winner in 2020.
On the international stage, Hurrell has also won 11 caps for his beloved country of Tonga, playing in the last three Rugby League World Cups.