The Saints are hosting Hull KR in our Daniel Anderson Round, supporting our former Head Coach and raising funds for the Fund in his name. Kick-off is scheduled for 8pm at the Totally Wicked Stadium!
TICKET & ENTRY INFORMATION
The quickest and easiest method of securing your spot at the Totally Wicked Stadium is by purchasing your ticket online by visiting eticketing.co.uk/saintsrlfc. You can secure a digital or 'Print at Home' ticket which would not require you to visit the Ticket Office.
Find out more about our stands, ticket prices and Ticket Office hours by clicking here.
FOR ANDO ❤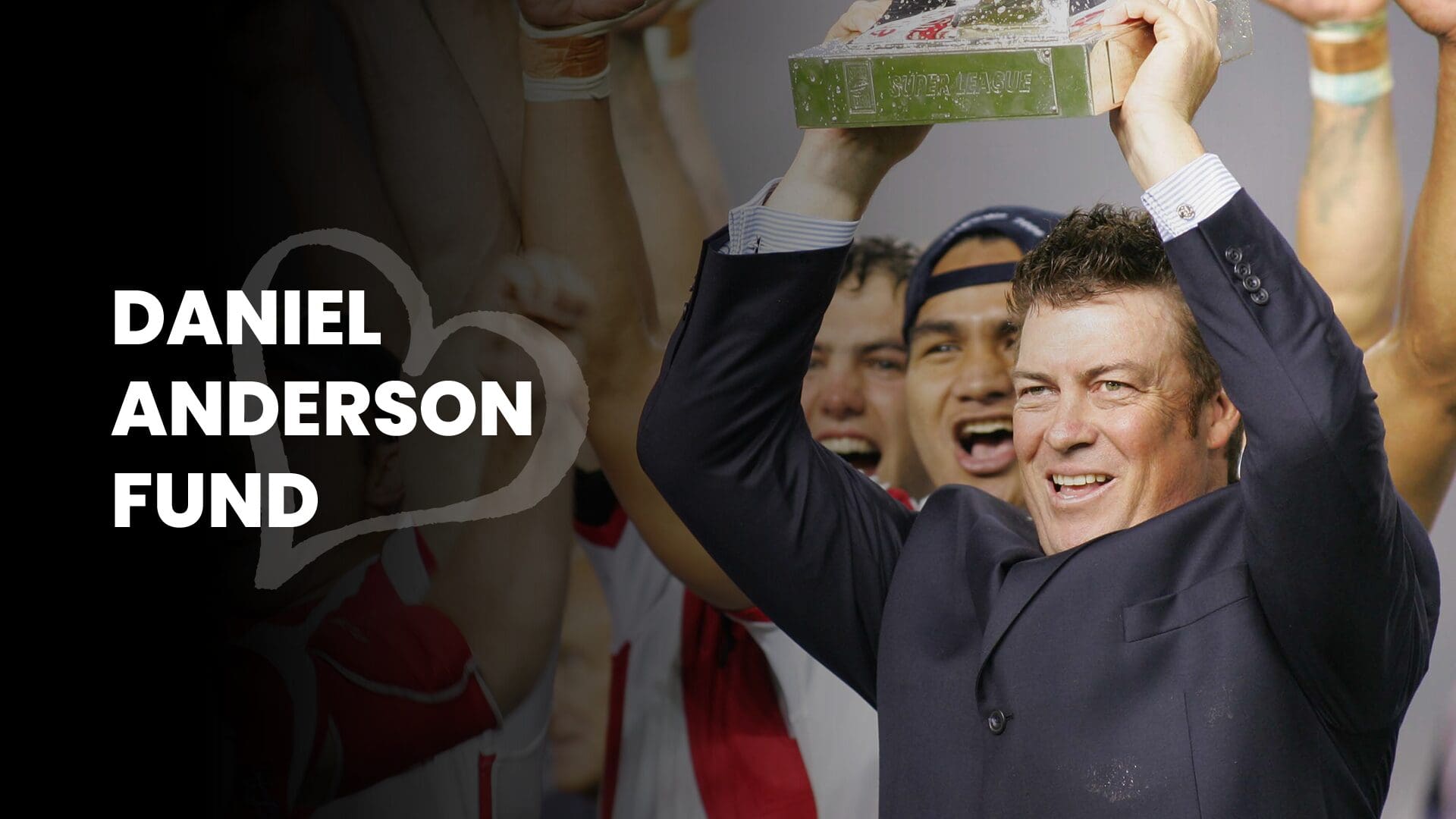 On Friday night the Club are encouraging supporters to make donations to the Daniel Anderson Fund, this can be directly online by visiting danielandersonfund.com.au.
Cash donations will also be welcome at Saints Superstore and Saints Hospitality.
Find out more how the Saints are supporting Daniel, inlcuding incredible auction items by clicking here!
SQUAD NEWS
Paul Wellens welcomes back James Bell to his 21-man team for Friday's game following his one-match penalty notice. Matty Lees is out due to picking up a two-match suspension.
Click on the image below to read more about our Squad News!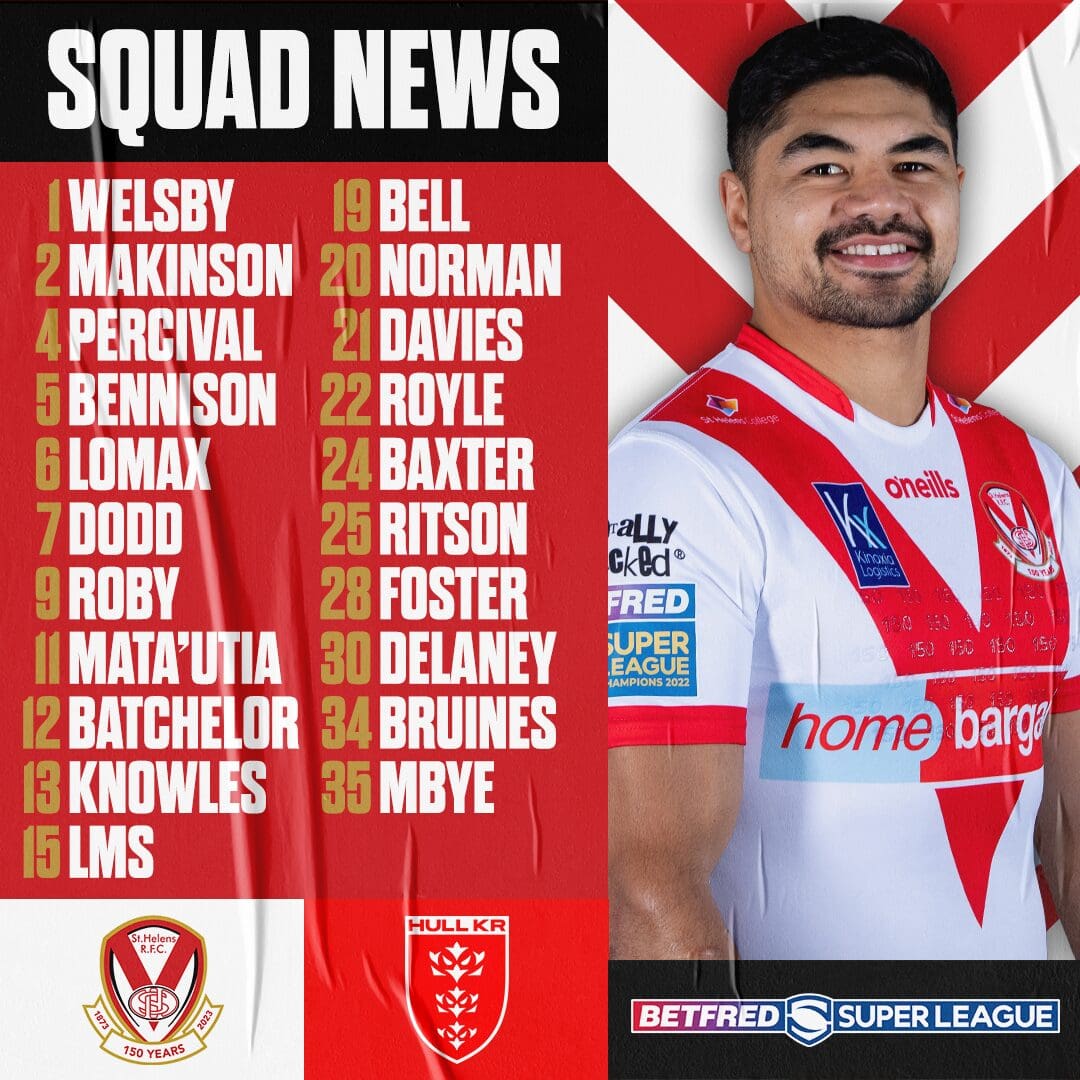 Hull KR 21-man squad vs St. Helens
Willie Peters has made one change to the side that was declared for the Challenge Cup Final, with Elliot Minchella banned for one match they have Jack Walker come into the fold.
2. Ethan Ryan, 3. Tom Opacic, 4. Shaun Kenny-Dowall, 5. Ryan Hall, 9. Matt Parcell, 10. George King, 12. Kane Linnett, 14. Jez Litten, 15. Rhys Kennedy, 16. James Batchelor, 17. Matty Storton, 18. Jimmy Keinhorst, 20. Mikey Lewis, 21. Rowan Milnes, 22. Dean Hadley, 23. Louis Senior, 25. Luis Johnson, 26. Sam Luckley, 27. Yusuf Aydin, 34. Jack Walker, 37 Brad Schneider.
LIVERPOOL JOHN LENNON AIRPORT: CROSSBAR CHALLENGE
One lucky Saints 2023 Member at half time on Friday will get the chance to win x2 return flights to Frankfurt in Germany thanks to Lufthansa! Fly from Liverpool to Frankfurt up to six times weekly direct, you can enjoy the fantastic city or connect on to more than 100 destinations across Germany, Europe and the World!
With the eyes of all the Saints faithful in the West Stand watching, the contesting Member will get three attempts to hit the crossbar from the 20m line.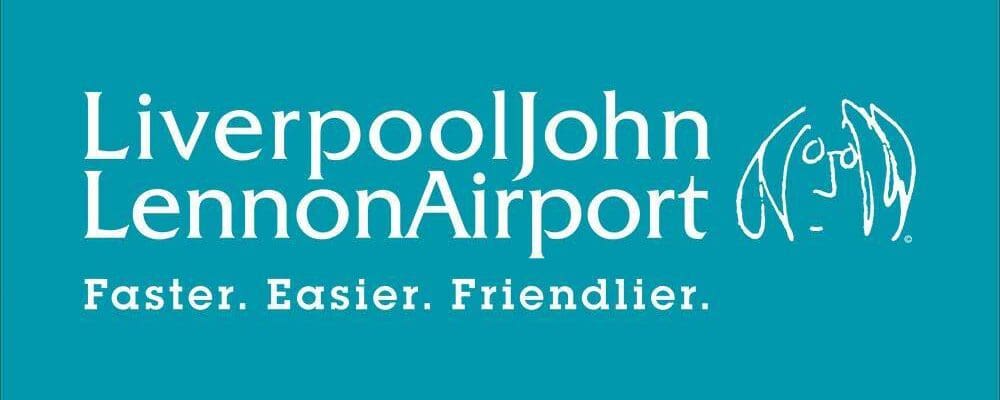 Our new half-time challenge with Liverpool John Lennon Airport will feature at every home match for the remainder of the 2023 season, with outstanding destination flights to be won, so we as a Club are thrilled to be working with Merseyside's airport!
*T&C's apply.
SAINTS & PROUD
In our Daniel Anderson Round edition of Saints & Proud, the Saints faithful can read:
Daniel Anderson: As Good As It Gets
Saints Women make history with Wembley win!
Exclusive: THE BIG READ with Ben Davies
Head Coach Paul Wellens pens his exclusive column
Jodie Cunningham & Matty Smith on Wembley glory
Chairman Eamonn McManus writes about Daniel Anderson, the Saints' Wembley heroics and Lachlan Coote
Anderson's impact on British rugby league
Plus much more!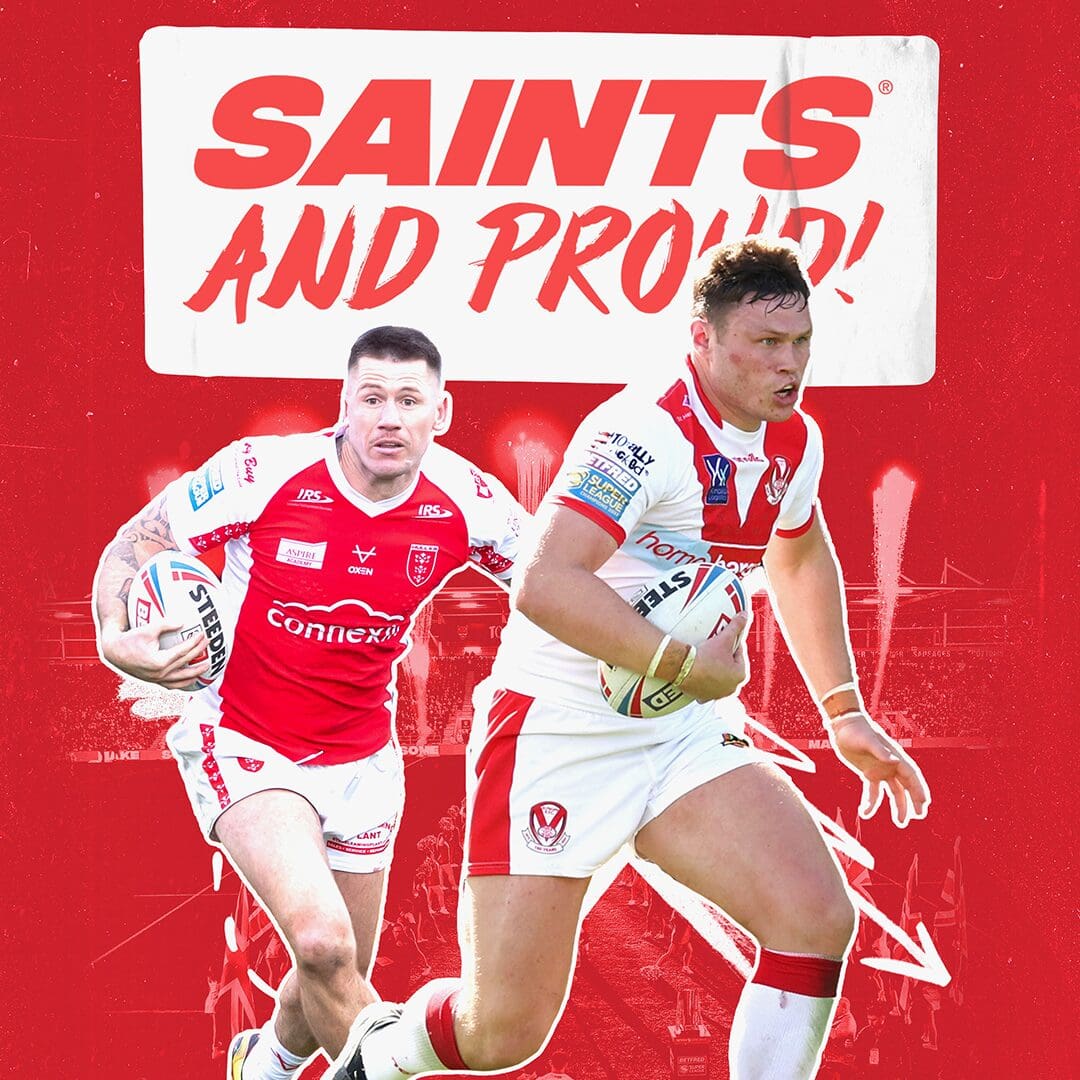 Read this issue of Saints & Proud by clicking here, or on the image above!
WELLENS AWARE OF ROBINS RESPONSE
The Saints boss knows to expect a response from the visiting Hull KR side, who bravely fought to the end in the Challenge Cup Final before losing in extra time, with the play-off race only getting tighter both the Red V and the Robins want to consolidate their place in the post-season mix.
However, before getting started speaking to the press, Wellens wanted to pay tribute his former coach Daniel Anderson.
Paul also discussed the Club proudly welcoming former Saint Lachlan Coote following the announcement of his immediate retirement in June.
Saints TV subscribers can watch Paul Wellens' preview in full!
THE REST OF ROUND 22 IN SUPER LEAGUE
Friday
Huddersfield Giants vs Salford Red Devils – 7:45pm
Wakefield Trinity vs Castleford – 8pm
Wigan Warriors vs Hull FC – 8pm
Saturday
Leigh Leopards vs Catalans Dragons – 3pm
Sunday
Leeds Rhinos vs Warrington Wolves – 3pm
A LOOK AT THE ROBINS…
Hull KR in the past two or three years have gone from one of the sides fans might dismiss as challengers for the play-offs, to now being a little surprised if they don't.
Willie Peters is the man leading the Robins and he bolstered his 2023 squad with NRL talent; Tom Opacic, Rhys Kennedy and Sauaso Sue, alongside Super League players Louis Senior, James Batchelor, Yusuf Aydin and Sam Luckley.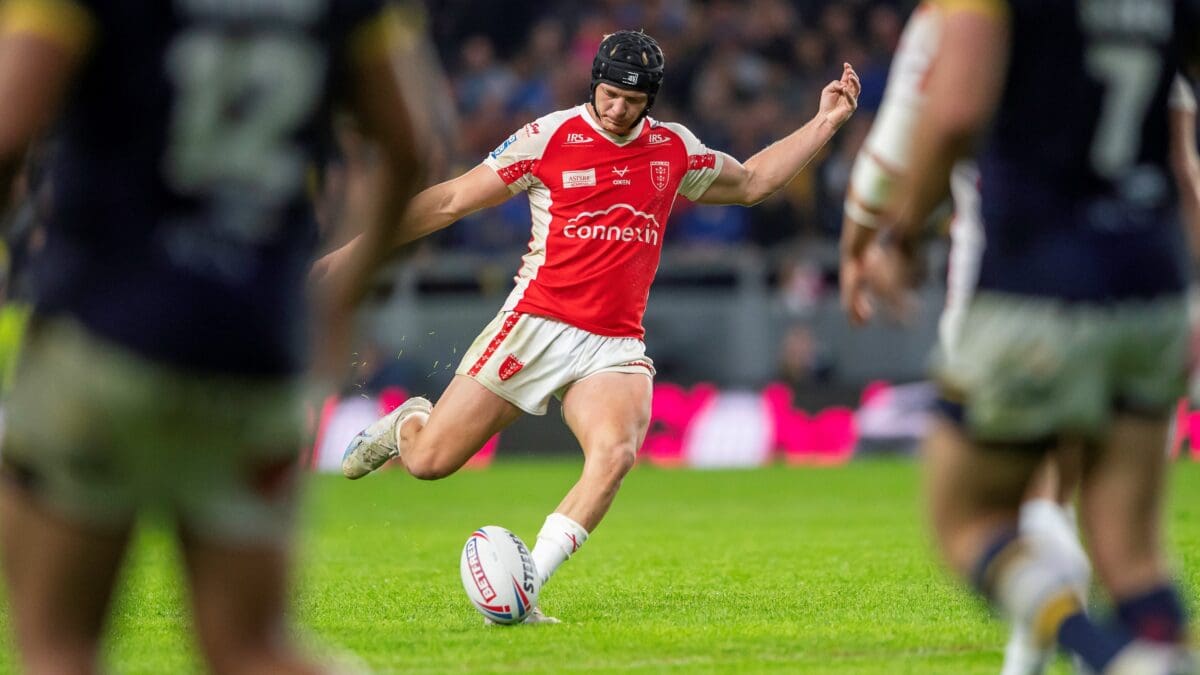 Brad Schneider added even further optimism, joining on loan for the rest of the year on loan from Canberra Raiders. His drop goals proving decisive in two Headingley wins, firstly over Leeds in the league, and then over Wigan to book their spot at Wembley.
Some of their results in the year have been very notable, none more so than the 0-40 drubbing the East side of Hull gave to their Black & White city counterparts at the MKM Stadium back at Easter. They followed that up with their first victory in thirteen attempts over the Saints too…
The Robins supporters have undoubtedly enjoyed the change of fortunes and their backing was almost peaked in the modern era by a Challenge Cup victory if not for some errors made in a chaotic extra time finish which ultimately led to them falling to Leigh Leopards for silverware.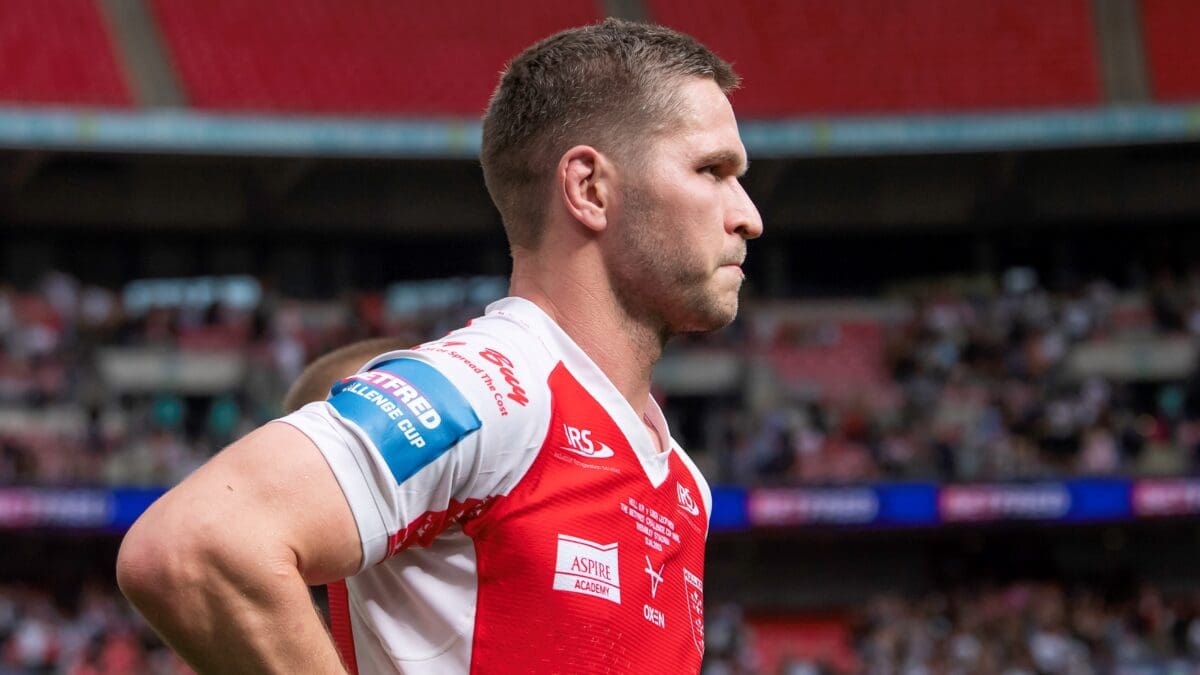 Peters now must re-energise his side for a push in the play-offs, they sit in the final spot heading into Round 22, looking to cement their place in the next six games. Saints are keen however to keep their spirits down, further boost their own play-off spot and push for the top two – all while dishing out some revenge for that down on troops defeat that suffered back in April.
FOOD & DRINKS AT THE TOTALLY WICKED STADIUM!
Find out much more about what there is to eat and drink by clicking here or on the map below!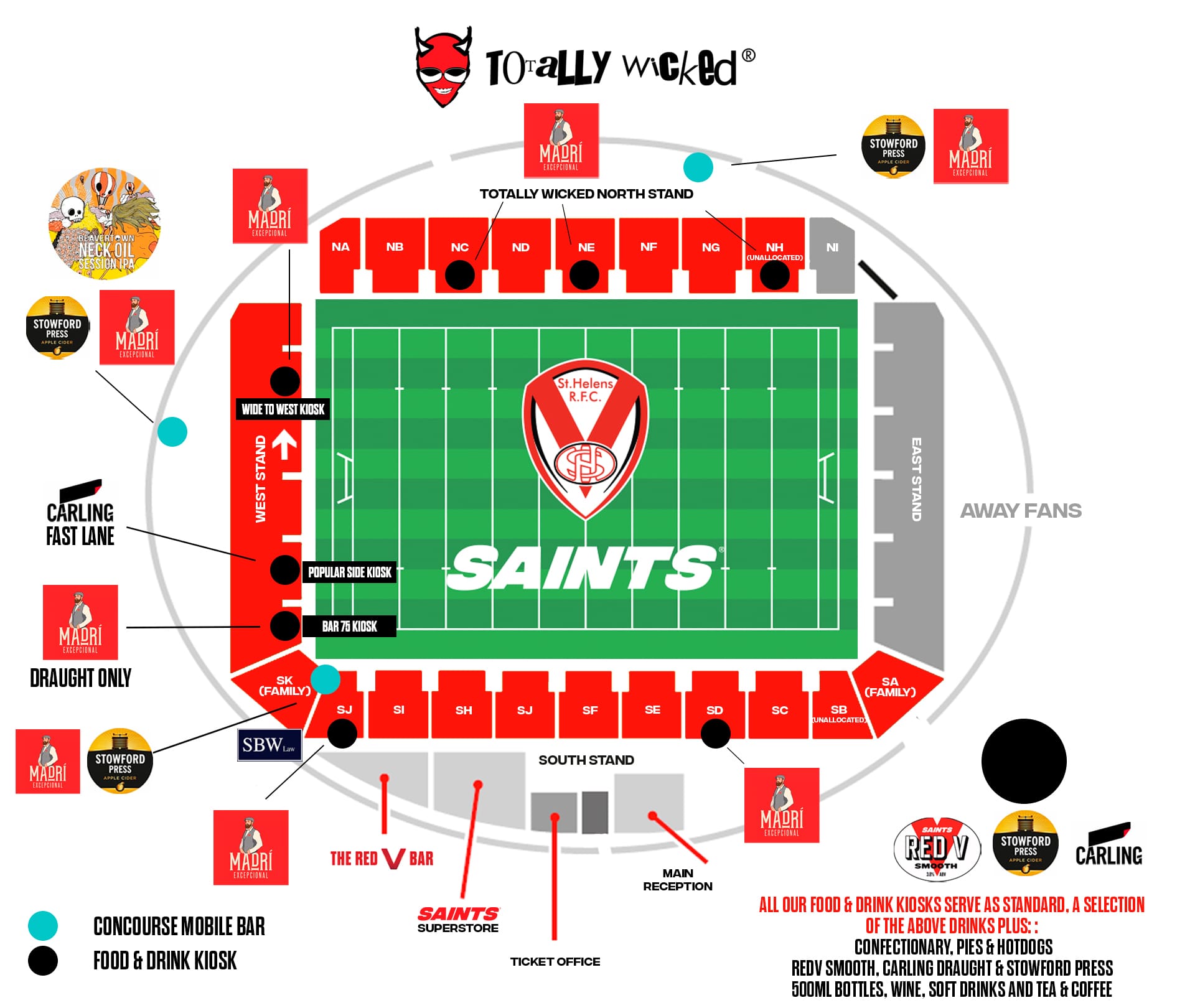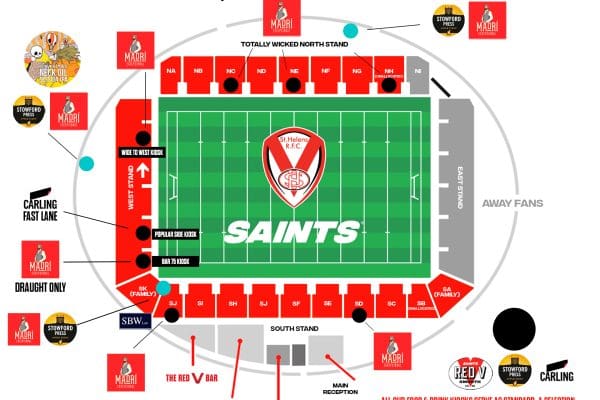 WHO WILL BE THE MAN IN THE MIDDLE?
Tom Grant will be the referee for Friday night's fixture, and he will be supported by Touch Judges Dean Bowmer and Liam Rush.
BATCH IS BACK AND WANTS A BIG END TO THE SEASON
It's been a hit and miss season for Joe Batchelor due to injuries, but he marked his return in our win over Huddersfield but was limited in the number of match minutes he played. Not to fear though, it's all part of the plan to get him back to his best and firing on all cylinders as we go into the business end of the 2023 campaign.
Watch the full player preview with Batch on Saints TV!
THE RECORD AGAINST HULL KR
Last ten meetings
Hull KR 26, St Helens 14 (SLR9, 14/4/23)
St Helens 38, Hull KR 12 (SLR24, 19/8/22)
St Helens 26, Hull KR 18 (SLR15, 12/6/22)
Hull KR 8, St Helens 42 (SLR4, 4/3/22)
Hull KR 0, St Helens 25 (SLR2, 1/4/21) (at Totally Wicked Stadium)
St Helens 21, Hull KR 20 (aet) (SLR12, 11/9/20)
Hull KR 18, St Helens 32 (SLR10, 30/8/20) (at Halliwell Jones Stadium, Warrington)
Hull KR 26, St Helens 42 (SLR14, 5/5/19)
St Helens 36, Hull KR 24 (SLR8, 29/3/19)
St Helens 26, Hull KR 4 (SLR17, 8/6/18)
Super League summary
Saints and KR have met one another in Super League on 33 occasions, drawing just once. The head-to-head score lies firmly in favour of St Helens winning 22 times to Hull KR's 10 victories.
The highest winning Saints score against the Robins came back in 2010, 68-12 which is also the Saints' widest winning margin.
AUGUST'S MEMBERS' OFFER
One of the benefits of being a 2023 Member is being able to access a new monthly offer from Saints Superstore!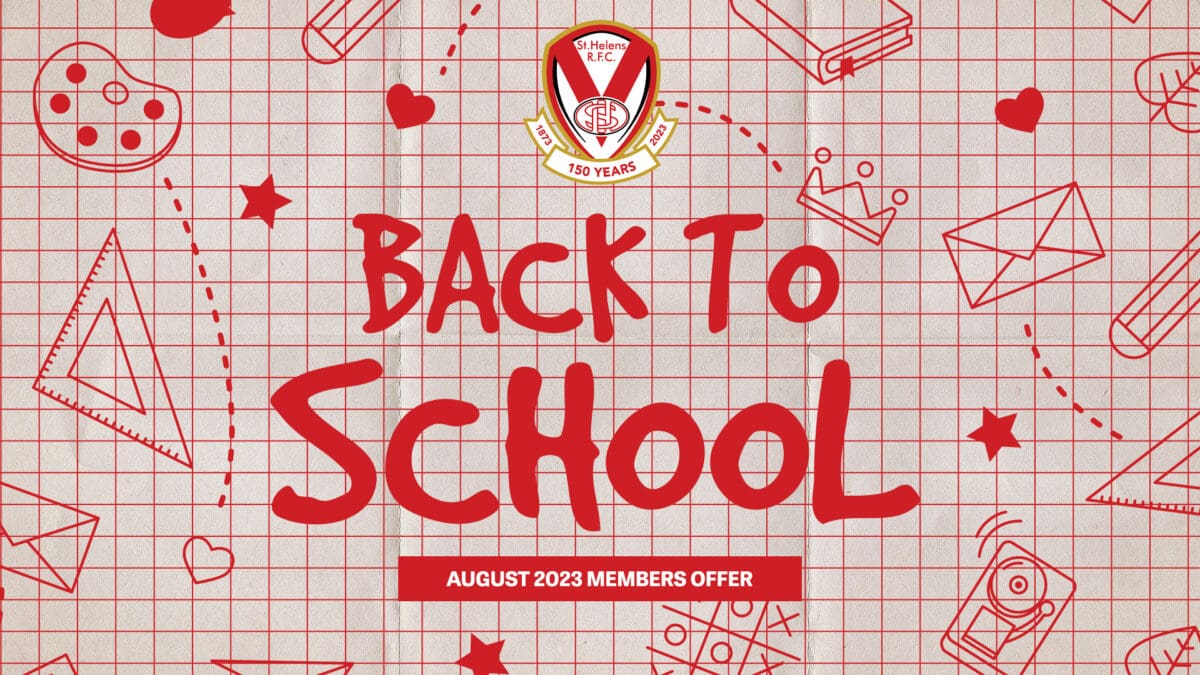 Ahead of school returning in September, the Saints Superstore has all the key items you need! 2023 Members can take advantage of 10% off all full price items in this category as well as the few items that have been price reduced for the month of August.
WHAT KIT WILL SAINTS BE WEARING?
Saints will be wearing the hugely popular 2023 Home Kit, which features our 150th year crest, along with an old-school, traditional Red-V.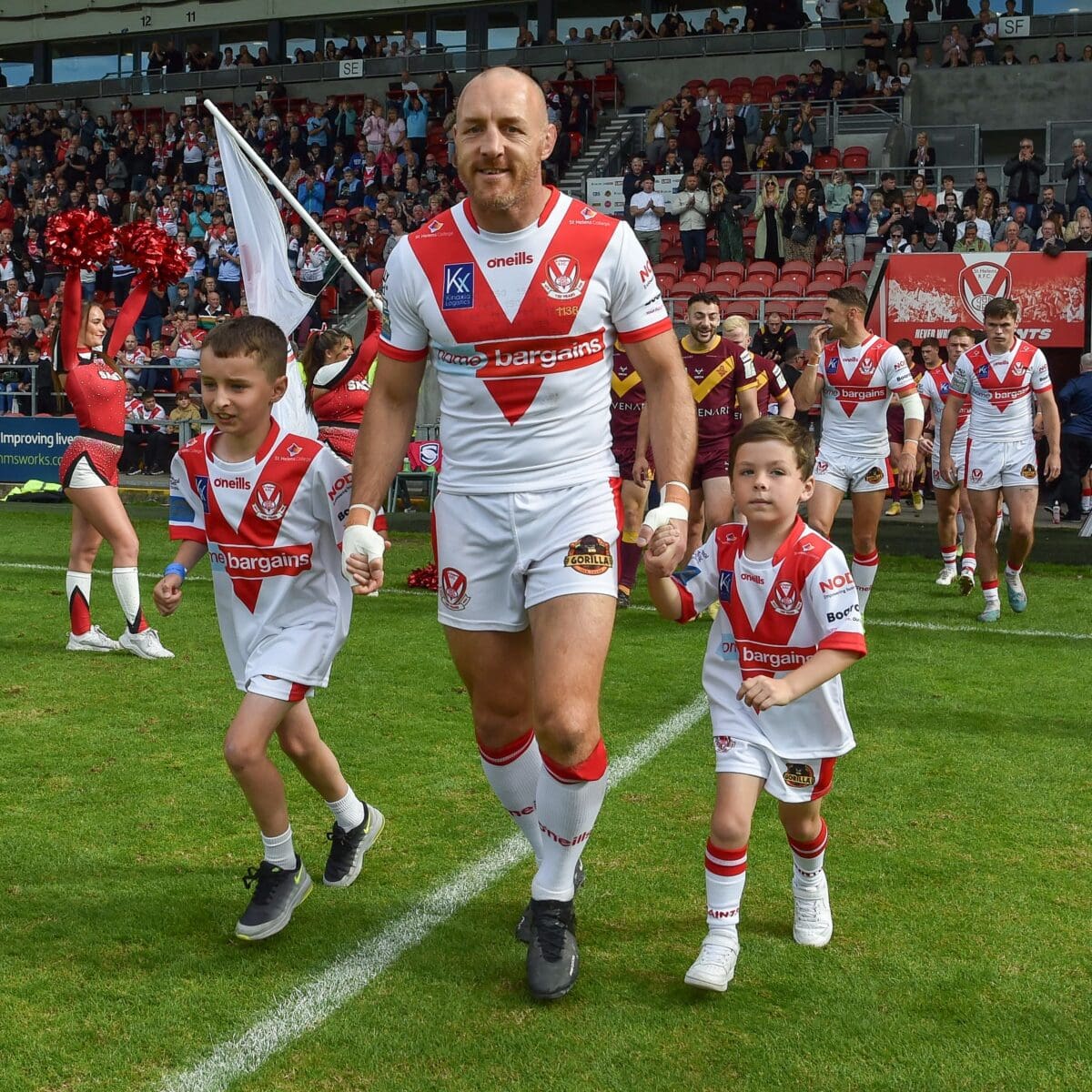 You can get yours online by visiting saintssuperstore.com!
HOW CAN I FOLLOW THE GAME?
Saints will be covering the match in full across our live Match Centre where you can find out the team news, follow live game updates, get behind the scenes photos and catch up on all the stories of the game.
Our club social media accounts will also keep supporters updated. Follow us on: Twitter | Facebook | Instagram
Highlights and the full match replay will be available for Saints TV subscribers.
SUPPORTER SAFETY
St Helens R.F.C. want to ensure that everyone who comes to enjoy game days at the Totally Wicked Stadium can do so in a safe and friendly environment!
The Club would like to reiterate to supporters that it operates a zero-tolerance approach to any anti-social behaviour, at both our own home ground and when visiting other clubs' stadiums. Misbehaviours that will not be tolerated include, but are not limited to; physical or verbal abuse, violent conduct, missile throwing, excessive alcohol misuse, and any drug misuse.
Furthermore, the use of pyrotechnics is strictly prohibited under both rugby and football ground regulations. They can cause serious injuries to those who carry them as well as fellow spectators, as well as damage to surfaces such as the playing pitch which can cost clubs thousands of pounds.
The Club during last season and this season has taken preventative actions for home fixtures, with additional stewarding and 'sniffer' dog patrols around the stadium. Supporters may encounter these dog patrols when approaching the stadium.
St. Helens would also like to encourage parents/guardians of children coming to the ground to ensure they are always aware of what their child is doing and where in the stadium they are at all times.