The Saints' home fixture against Leigh Leopards is our annual Tribute Game, where we pay our respects to those no longer with us.
As has become tradition near the end of every season, we celebrate and remember the live of Saints fans, staff and players who have sadly left us in the last 12 months.
Supporters were asked to contact the Club if they wished to have their loved one included as part of our Roll of Honour for 2023.
Our Club Chaplain Paul Johnson, Head Coach Paul Wellens and members of our First Team playing squad will pay tribute by reading out the names of our Roll of Honour.
The video of our players and coach reading out the Roll of Honour can be seen below.
Once a Saint – Always a Saint.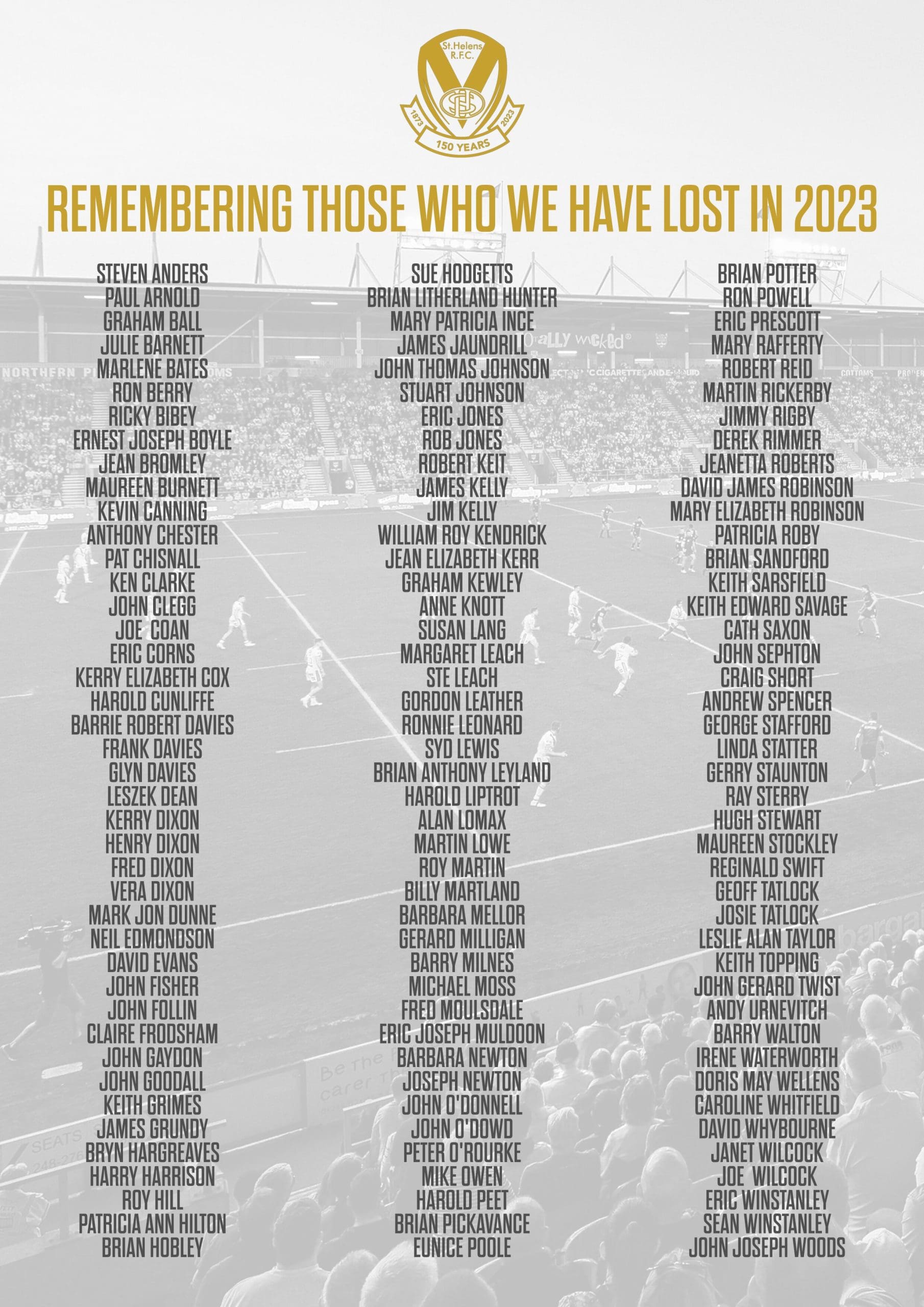 A download of the Roll of Honour can be found by clicking HERE.