Tee Ritson reflects on his first season with St.Helens and talks about his ambition to play a bigger part after signing his two-year contract, keeping him with Saints until the end of 2025.
The proud Cumbrian representative was confirmed to have joined the Club, just over a year ago, on a loan deal from Barrow Raiders. The move meant that Tee would get the chance to play in the Betfred Super League for the very first time with St.Helens. Players such as Alex Walmsley and Joe Batchelor are two examples of men who have joined the Red V from the Championship looking to step up.
Ritson found himself at home very quickly, but the adjustment of going from training part-time to full-time was a bit of a shock to the system.
"My body was a bit sore for the first couple of days! But I soon adapted to that and now that I know what's coming I can hit the ground running for the next two years and really put my best foot forward," Ritson told saintsrlfc.com.
"It's a great team to be involved in, the culture is so professional it is just a great environment to be in. I've loved it since the day I came and I think I've adapted well since coming in."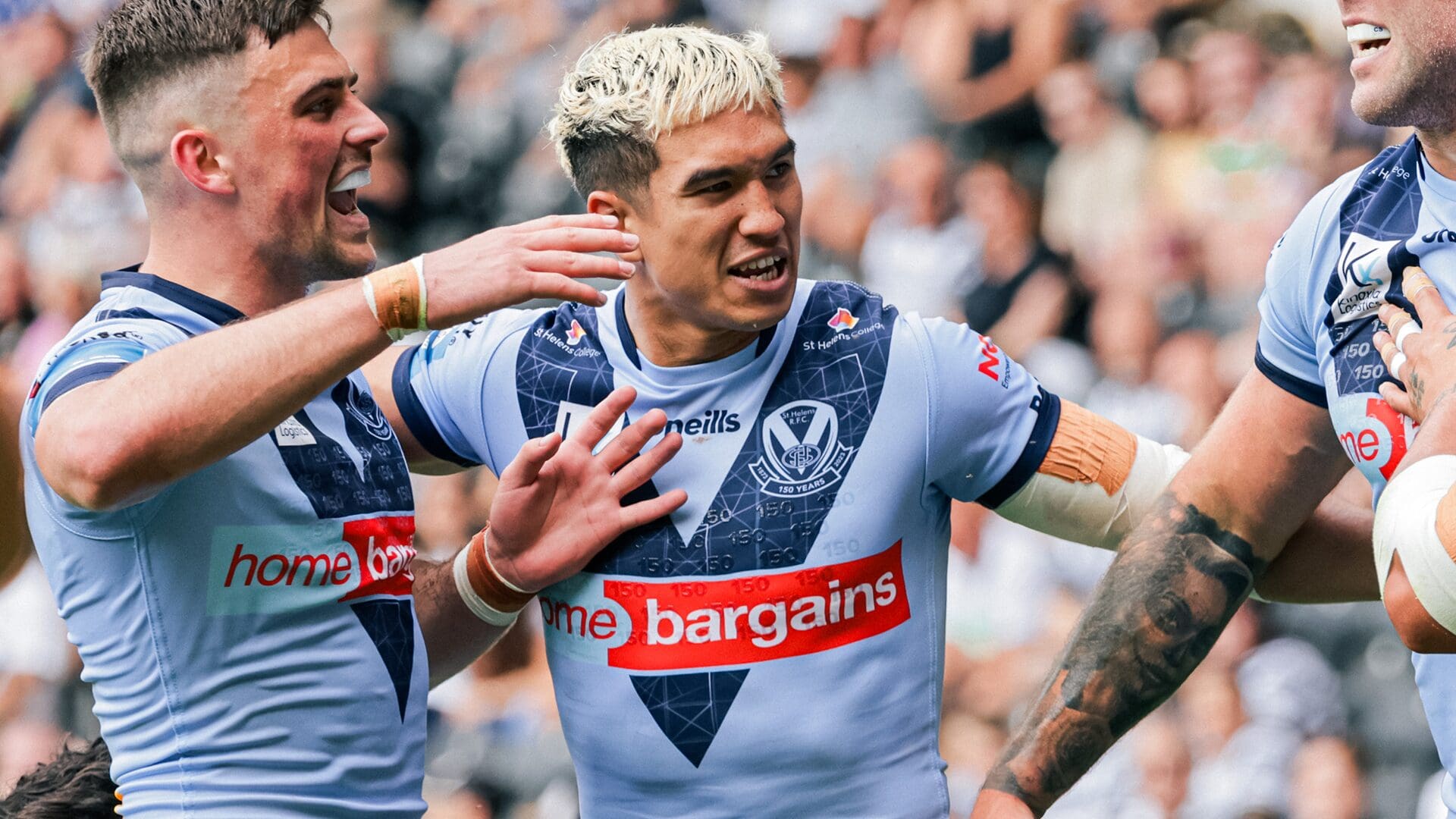 Before even getting the chance to make his top-flight debut though, the Thailand-born winger was part of the travelling squad that went Down Under for the World Club Challenge against Penrith Panthers, and the NRL Pre-Season Challenge match against St. George Illawarra Dragons.
"I was very lucky to be involved in that trip after only being at this Club for a few months, but that trip gave me a better opportunity to come out of my shell a bit more and bond with the lads. It was a trip that is going to stay with me for the rest of my life, we made some good memories over there and had some really good times."
During the match against St. George, the Battle of the Red V, Ritson dived into the corner for a beauty of a score and created a lifelong memory for himself and his family.
"That was a really big boost for me as well, I think the last game I played competitively before that game was against Batley Bulldogs – and then I went over there and scored against St. George, it was quite a good feeling for me.
"I didn't play in the World Club Challenge but to just be involved around the team and see how they get things done was amazing and something that will stick with me for the rest of my life."
The opportunity to go into camp for a few weeks and get to spend quality time with his new teammates was invaluable for Tee, but since day one his peers have been welcoming and have enjoyed working with the wingman.
"Guys like Tommy Makinson are a role model for me, growing up watching him kill it in Super League and he's playing the same position as me, but the thing is he's such a great bloke as well, he is approachable and you can ask him advice and he has helped me out a lot this year.
"Guys like Robes [James Roby] and Louie [Louie McCarthy-Scarsbrook] are retiring but their attitude and the way they are around the Club, I think it rubs off on everyone, real top guys, professionals, and I've definitely learned a lot from the likes of those guys. Valuable life skills for me, really."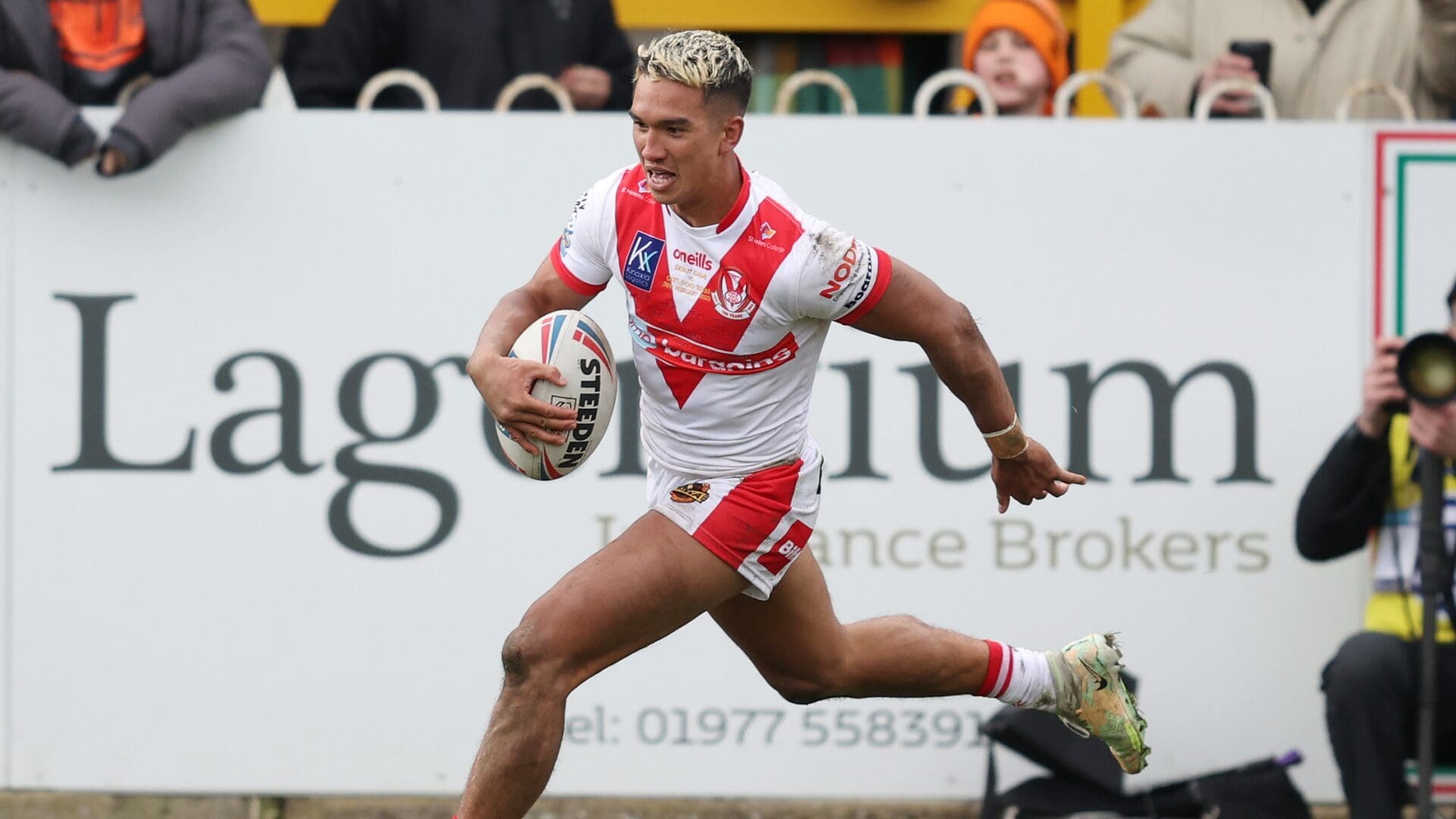 Tee has played for Saints sixteen times to date, featuring in big games such as The Derby against Wigan, or an important win over neighbours Warrington and they have helped make some of his favourite moments playing in the Red V so far…
"Wigan at home, that atmosphere was unreal, my first derby to be involved in and we did a number on them as well. Leeds away, I enjoyed that, Doddy [Lewis Dodd] got a drop-goal in golden point.
"But probably the most memorable game was Warrington at home, I'd been in and out of the team at the start of the year, that was probably my first real shot, and we had a depleted team at the time, Warrington were flying high and we'd done a number on that and it was one of the best performances I think we've had as a team this year – I had a number of big moments in that game as well – that was probably my most enjoyable game this year."
With his next two years locked in, Ritson's focus now is establishing himself at St.Helens to feature consistently.
"I know I've got a lot more in me and I'm really looking forward to hitting the ground running now.
"I'm hoping to cement my place as a starting player in the team, this year hasn't worked out quite how we'd envisaged it at the start of the year but going into the next few years hopefully we can some silverware and I can be one of the first names on the team sheet."
We're looking forward to seeing more of Tee Ritson in a Saints shirt! Tee's locked in for 2024, are you with your Membership?
MORE THAN JUST A GAME
Join The Saints in 2024 with your Membership 👇