Creating memories that last forever
Whether it's a Wedding, Christening, Big Birthday, Engagement or Anniversary the Totally Wicked Stadium is renowned for hosting memorable celebrations.
With our modern, contemporary facilities and our team of experienced chefs & staff, we will work tirelessly to ensure your event is done your way, and that you and your guests have an unforgettable experience.
We have a variety of suites for you to choose from. The Stapleton Derby Premier Lounge and Hall of Fame are perfect for parties. Situated in our South Stand both suites boast fantastic views of the ground. With an abundance of light and its own private bar, this suite is perfect for parties for up to 150 people with a dancefloor!!
For further information on Weddings packages click here or Celebration packages click here.
Or you can contact us on 01744 455086 or email [email protected]
Click on the images below to download our brochures…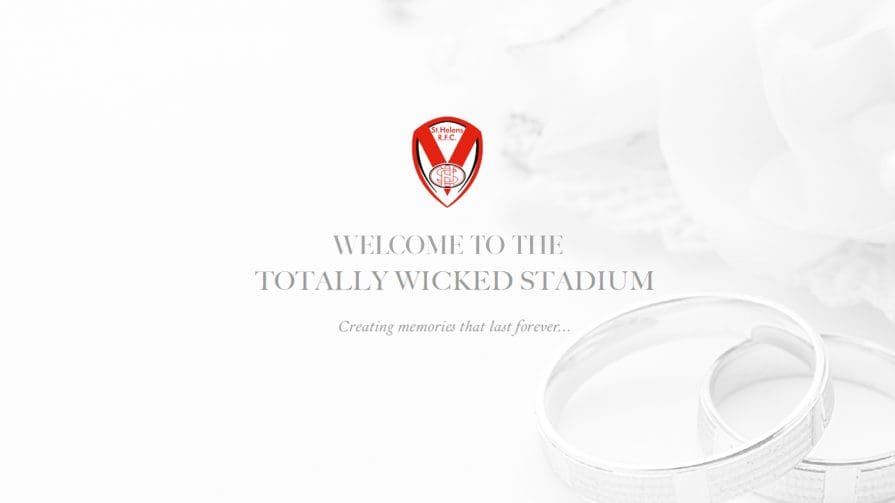 –