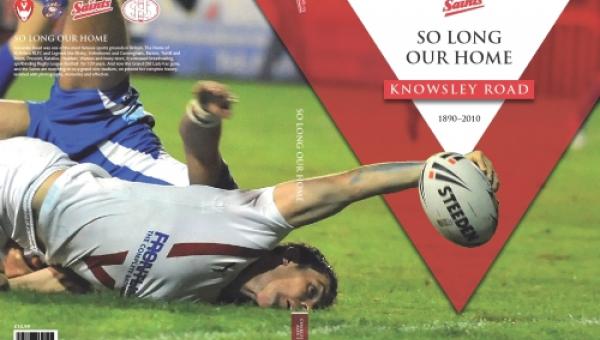 SO LONG OUR HOME, the Club's tribute to Knowsley Road, has been chosen as one of The Observer's Christmas sports books of the year.
Priced at just £14.99, it features more than 230 pages of remarkable photographs, intriguing history and marvellous memories of our great ground from players and fans alike.
It was one of just ten books selected by the newspaper at the weekend.
Written by Saints supporter, Independent newspaper columnist and author Charles Nevin,  with the help of club historian Alex Service, and photographer Bernard Platt, So Long Our Home is available exclusively online or from the Saints Shop in the Church Square Shopping Centre.