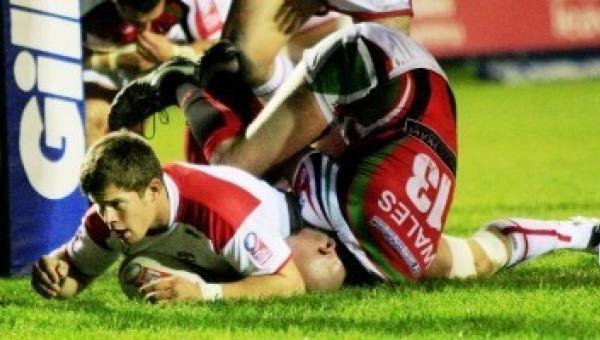 LOUIE McCarthy-Scarsbrook has admitted Saints' record of success over the past decade was one of the major factors in him deciding to join the club.
And now he's here, he can't wait to get started.
Louie joined Michael Shenton and fellow prop Josh Perry in a trio of new signings at the Saints and says a fresh start was just what was needed.
"I want to settle down at Saints," he told The St Helens Star. "It is a new club, new life and new career for me up here and hopefully I can do the business.
"In my short time of knowing about rugby league I have always known St Helens, Leeds and Wigan – and it goes down in that order.
"Saints have been in eight Grand Finals in the last 12 years. There was a significant allure of joining the mighty St Helens. They are also club going through a bit of transition with a new coach, new training facilities and a new stadium. It is like a clean slate for everyone so dropping in here suited me.
"As a rugby league player you only have a short career so you have to grab each opportunity with both hands and I wanted to take this one."

Louie's full interview with the St Helens Star can be found here.