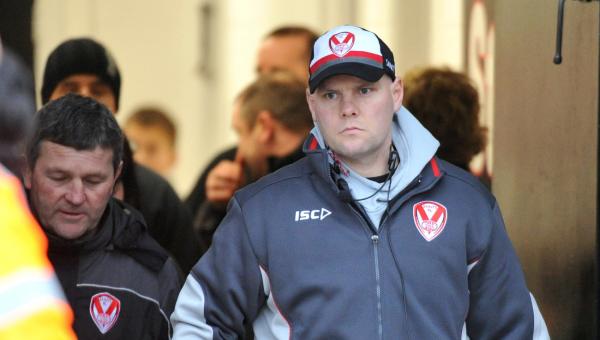 KEIRON Purtill says the whole camp is focussed on one thing ahead of the new campaign – winning trophies.
Speaking ahead of this weekend's Millennium Magic clash with Wigan the club's assistant coach said everyone was making a fresh start following last year's Grand Final defeat.
"Of course it is in the back of your minds, losing to your rival in a final, but there's no unfinished business," he explained. "It's a new season, we have a new coach and new players and we all want to get on with it.
"We've got a good squad this season and have brought in good English players such as Michael Shenton and Louie McCarthy-Scarsbrook. That's good for the game as they are internationals too.
"Louie has been fantastic for us. He comes into training smiling and his enthusiasm is rubbing off on the rest of the boys. The coaching staff are excited about the progress he could make this year.
"We also have Sia Soliola back which is like having a new player after his injury problems last season. We want to get started and see how we get on.
"This weekend's game is big for the neutral fan and exactly what both sets of supporters want. It's a great way to finish off the first day of the Millennium Magic weekend too."
He continues: "Royce [Simmons] has been good too. He's a top bloke and the players love him. He is trying to change the culture of the club a little by making sure we work hard but enjoy it too.
"Yes, we are focussing on defence, that's not rocket science. We want to be attractive with the football but if you can't keep teams out in the big games then you will struggle.
"Our goal remains the same – we want to win the Challenge Cup and the Grand Final. We have a good squad which is very focussed. We need to keep everyone fit and we will start the season with two first choice half backs on the field and we haven't seen that for around six months.
"The future is good both on and off the field for St Helens."
Purtill expects Kyle Eastmond to start at half back this Saturday alongside Leon Pryce following his return from ankle surgery in the close season.
"He's trained hard and it was good for him to get a run in the recent friendly against Huddersfield. He came through that with no reaction too."
Royce is expected back at the club on Thursday following the sad passing away of his father. Everyone at St Helens would like to pass on their sympathies to Royce and his family.