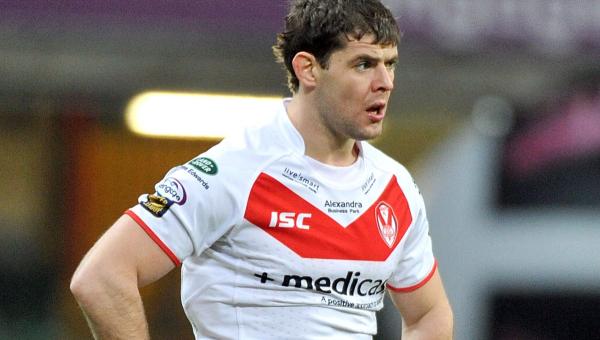 SAINTS Captain Paul Wellens will take his first steps on the coaching ladder when the RFL launches a new Professional Player-to-Coach pathway programme.
The 30-year-old will be joined by other current Engage Super League stars including England captain Jamie Peacock, Kevin Sinfield, Sean Long, Sean O'Loughlin and Andy Lynch and they will join former Saints legends such as Keiron Cunningham, Anthony Sullivan and Steve Prescott at the programme's launch at the Village Hotel, Bury.
Aimed at identifying current British players who have displayed the attributes required to continue their career within the sport once their playing days have come to an end, the 'trainees' will have the opportunity to experience coaching at first hand during a series of 'positional days' to be conducted with England Youth and Academy players throughout the season.
Cunningham, for example, will conduct sessions with young half-backs and hookers while Wellens will work with the backs.
Renowned sports psychologist Donald McNaughton, who has worked with the England rugby union side, will also be in attendance to advise the players on how to make a successful transition from player to coach.
"It's a fantastic opportunity for all the players involved in the new programme to help continue their careers within the game once their playing days have come to an end," said England head coach Steve McNamara, who will be on hand during the launch to introduce the pathway players to the rigours of coaching.
"All the players involved with the programme have played to the very highest level and their knowledge and insights will be invaluable in helping the younger generation to develop their skills and reach those same high levels.
"To have respected players from the game involved with the England Academy and Youth teams will be a huge confidence boost for the young players but also provide the senior players with the first hand experience that will help provide the basis for a successful career in coaching."