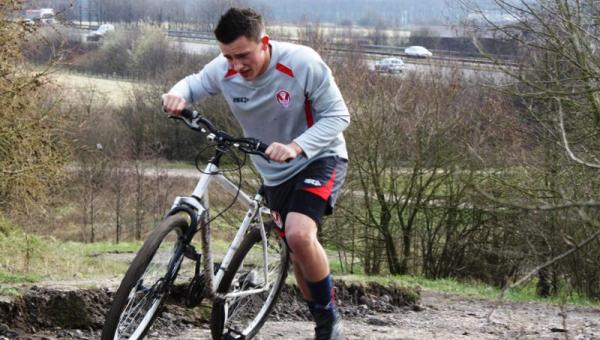 ANOTHER year… and another challenge for Saints Academy as they begin to raise fund for their 2011 Australian Tour.
The 'biathlon' took in a 15 mile bike ride on an undulating course both off and on road and a 26 clue orienteering course and Sutton Manor Colliery, home of the Dream sculpture.
The Australia tours have been a massive part of the Club's youth development programmes since the first trip in 2004 and Saturday's win over Leeds featured eight former tourists in the 17.
Player Performance Manager Neil Kilshaw said: "For these tours to be successful our team building pursuits are important as they enable players from a variety of community clubs to come together as one, and even put some of their own intense rivalries to one side
"It was great to see the lads on Saturday working together and helping each other out and they have already started to build some memories for the 2011 tour – namely one player getting stuck in a bush and another running around frantically trying to hide all the stakes!"
Saints would like to thank the Forestry Commission for allowing the Club access to the site.