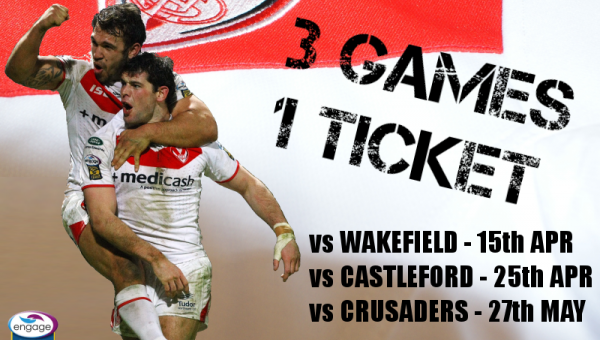 "THREE games…. One Ticket"
You can now buy your tickets for the Wakefield, Castleford and Crusaders home matches at a special one-off price.
For just £60 – you can purchase tickets in the South Stand (Blocks A and B) and save £15 in the process.
Kids can get theirs for just a tenner a match – that's more than £20 off matchday tickets in that Stand.
For more information or to book your ticket you can visit the Saints Superstore, pop into the Town Centre Store or call the Ticket Hotline on 01744 455 052
Please note if buying your ticket online you MUST SELECT the SEASON/PROMOTION tab to be able to select your package.