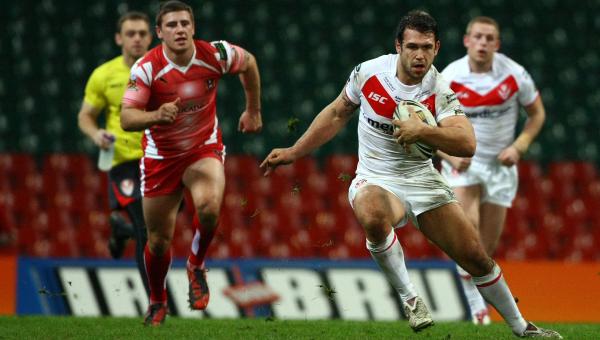 SCOTT Moore has described James Roby as a phenomenon following the hooker's amazing start to the Engage Super League season.
Speaking ahead of this Friday's trip to Crusaders, the 23-year-old believes the 2007 Man of Steel can only get better.
"Robes has always been a freak and if you look at his stats he is killing it this season," Moore explained. "He is part of a pack that has begun to show real good go forward. Jammer is playing well as is Josh Perry too.
"But Roby is killing it and I'd like to know what his secret is – he is a phenomenon.
"Although I'll miss this week's game with a calf injury I am enjoying the season so far. Of course all players want to be in the starting 13 but whatever job I am given I want to do my best. And if you're winning and picking up trophies then there aren't any problems.
"We have hit a little groove at the moment which is long overdue as we expected to start a lot stronger.
"We have to take it week by week now and continue to climb the ladder. We are a hardworking and honest team; we are all friends and we want to play well for each other."
Scott broke on to the scene as a 16-year-old against Wigan in 2004 and his career has taken in spells on loan at Castleford and Huddersfield.
"Those periods away made me a better player," he continued. "It was a steep learning curve because I had got so used to winning in 2006 and then I had to get used to losing again.
"Castleford had just come up and so had strung a team together and it was a struggle. But I learnt a lot from Terry Matterson and it set me up for the very successful year at Huddersfield.
"I'm learning from Royce Simmons too. He is a good witty bloke and isn't one for barking orders. He has subtle quiet words with you and it is a happy camp.
"I have had to learn how to play with James Roby too which was weird at first. But we've found some cohesion and are getting better all the time. Playing just two positions is better for my game too."