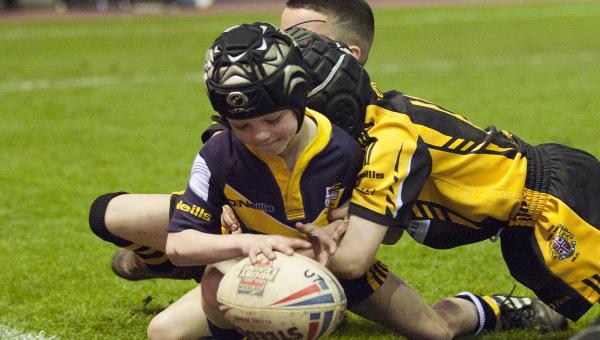 SAINTS continued their promotion of u7s Community Rugby League with a game at the recent Hull KR match between Clock Face Miners and Leigh Miner Rangers.
Players entertained the fans at half time.
Steve Leonard, St Helens Service area coordinator, said it was another great advert for junior Rugby League and the future of our sport.
"We are 100% committed to establishing an under 7s team at each Community Club and have recently been working alongside the Billinge Residents' Association promoting Junior Rugby league in village.
"We have several promotional events in the pipeline for the summer months and have some great incentives to be announced from the professional club which underlines how important we feel this area of development is within our Service Area.
"Please keep an eye on unfolding events via this website."