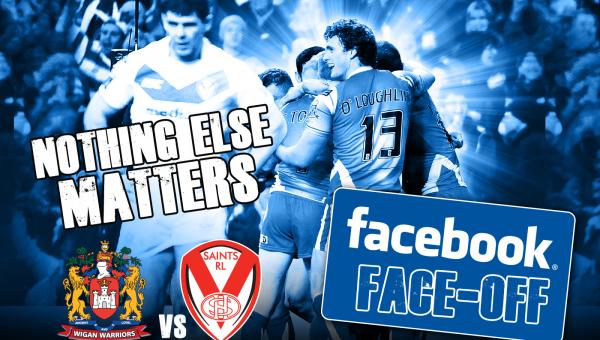 ENGAGE Super League rivals St Helens and Wigan Warriors are all set to do battle on the pitch at the DW Stadium this Friday at 2.45pm, but they have also taken their rivalry into the world of social networking as the clubs do battle in UK sports' first 'Facebook Faceoff'.
Both clubs are now head-to-head from midday for one week to see who's page can generate the greatest number of new 'Likes' and the most page activity. To date the St Helens page has nearly 5,850 'likes' with the Warriors Fan Page on 7,400.
Saints fans can help their side win this online battle by clicking here and then clicking the 'Like' button at the top of the Official St Helens Facebook page.
St Helens' Marketing Manager, Mark Onion, said: "Both Clubs have always had tremendous support, especially on the build up to a Derby game. I'm sure the Saints fans won't want to miss an opportunity to get one over on the old enemy, so get online and like our page."
The online duel will end at 9am on Friday April 22 so make sure that you visit the Official St Helens Facebook page, and interact with us and other fans by liking, commenting and sharing the fantastic content!