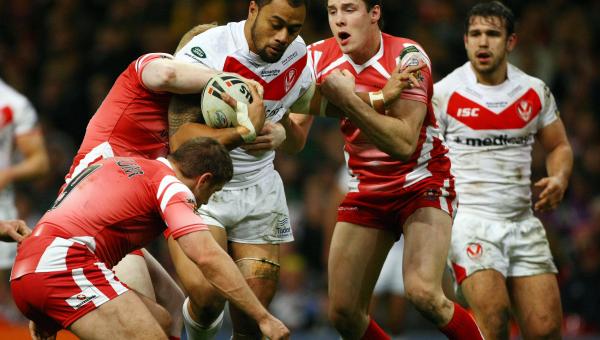 TONY Puletua believes if Saints keep doing the small things well, then it could be a very successful season.
The 31-year-old forward has been going great guns this season and along with James Roby have been stalwarts of the pack.
"It's going well," he said, "but there's always room for improvement and we always try to be better.
"We have been working hard on a lot of things, little things really which are important to us, and we have kept it simple. We have then executed those things on the field.
"But we know it is a big game today and we're expecting a really tough match. It will be a great atmosphere with two passionate clubs going at it too."
There's no doubt the match will be decided in the pack with two of the best going head to head.
"Wigan are defensively strong and it is hard to get quick play the ball with them. But there are things we can do… but I'm not telling you what!
"The pack have been playing well and they will be key this Friday. James Roby has been phenomenal for us and I have enjoyed playing off the back of him. If I get an opportunity to poke my head through the line I can always bet on Robes being there.
"Josh has been big for us too, even though he will be injured for this game. He has brought a lot of experience to the club as he has played in big games and played for NSW and Australia.
"The young guys who have come through have done really well and the whole team is happy for them. Jonny Lomax has been bossing me around the field which is great as he has such a kind nature about him and apologised after one game for ordering me about!
"But that's great as he has a lot of responsibility on him and he's done a great job. I think he will be one of the big guns for the club in the future."
He continues: "We all know how big this game is and how passionate people are in the town for their Rugby League; especially when we play Wigan. It's like it is the only game that matters.
"I watched these games when I was young back home and they were always intense.
"With regards to my future, there is a few things I need to discuss with my family back home but hopefully we can come to a final decision soon.
"I have enjoyed being here, it is a great club with a massive history and they have been successful too. It has been an honour to be part of St Helens. Hopefully, everything can be taken care of off the field and I can still be a part of that."