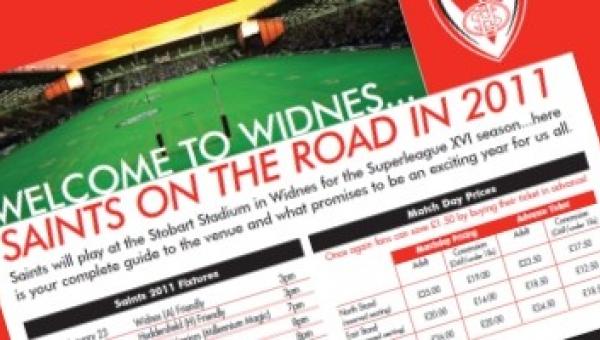 REMEMBER you can still download Welcome to Widnes… Saints on the Road in 2011 – a guide to watching the Club at the Stobart Stadium this season.
It gives you all the information you need to know about the venue including how to get there*
Click on the link below to download.
*Ticket pricing has changed since this leaflet was produced. For the very latest, cick on the Tickets tab to find out about matchday pricing and the bus services available.