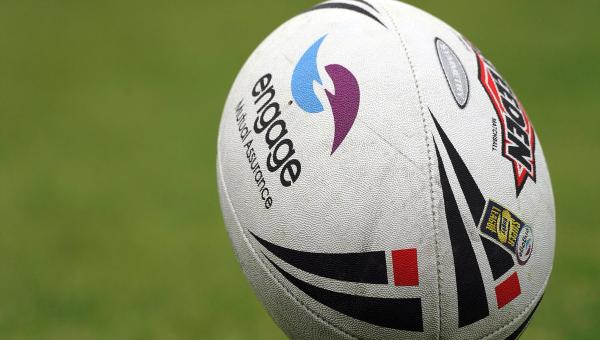 ENGLAND Academy coach Dave Elliott has named his 19-man squad that will take on France at the Stade Gearges Vaills, Palau, France this evening (7.00pm).
Elliott travelled across to France with a 21-man squad earlier this week and after getting his core group together in a camp environment, he has settled on a 19 which includes four Wigan Warriors academy players, three from Warrington Wolves, Leeds Rhinos and St Helens, two from Hull FC and Harlequins RL along with one player from Bradford Bulls and Widnes Vikings.
The side will be captained by Leeds Rhinos academy prop Brad Singleton.
"We have some very strong and talented players at our disposal," said Elliott. "There's also quite a few guys who played in the Academy last year so they have experience of what is required at this level which blends well with our new players.
"We're confident that this squad will put in a good performance and get the result that we are all looking for but we know better than to take the French lightly. They'll be a strong side and they are always physical at this level so they will be a good test for us, but I'm confident this team can play to their best and get the result."

England Academy 19-man squad to face France:
1. Jack Owens (Widnes Vikings)
2. Mathew Russell (Wigan Warriors)
3. Ryan Shaw (Warrington Wolves)
4. Ben Crookes (Hull FC)
5 Reece Lyne (Hull FC)
6. Dan Sarginson (Harlequins RL)
7. Daniel Yates (St Helens)
8. Brad Singleton ( C ) (Leeds Rhinos)
9. Liam Carberry (Wigan Warriors)
10. Greg Burke (Wigan Warriors)
11. Danny Bridge (Wigan Warriors)
12. Ben Currie (Warrington Wolves)
13. John Bateman (Bradford Bulls)
14. Michael Bishay (Harlequins RL)
15. Jarred Stewart (Leeds Rhinos)
16. Jordan Case (St Helens)
17. Daniel Smith (Leeds Rhinos)
18. Bobbie Goulding Jr (Warrington Wolves)
19 Josh Jones (St Helens)