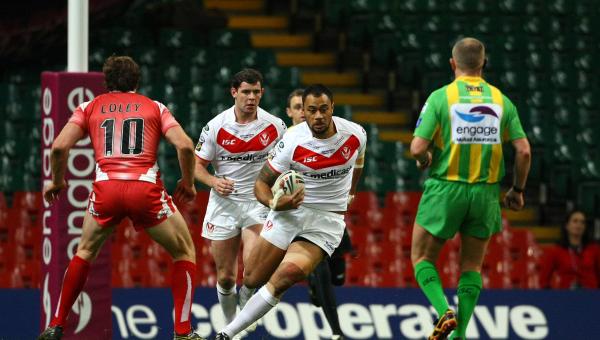 AT our June 17 clash with Wigan Warriors, a very special draw will be held to celebrate a very special match.
Three tickets will be drawn at half-time with three very special prizes.
First prize is an Official Limited Edition Keiron Cunningham Framed Signed Shirt; a fantastic souvenir of our most legendary player.
In addition to this amazing prize, you also have the chance the win the Coffee Table Book, bringing 120 years of photos and history at Knowsley Road into your living room.
Our third prize of a ball, signed by first team squad members, can also be won at half-time.
Make sure you catch a 'seller in yellow' on the night – draw tickets are only £1 each, though the more you have in, the better chance to win!