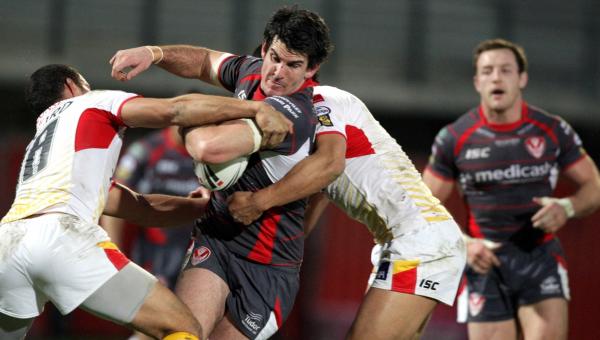 CHRIS Flannery is looking for a strong finish to the season now he is free from injury.
The 31-year-old State of Origin star has missed eight games this year through niggling problems with his quad, hamstring and calf, but has made a welcome return in the last two weeks.
"It's good to be back playing again," he said. "I've spent too long on the sidelines and it's now all about getting back to match fitness.
"I was out for a couple of weeks with a hamstring and played in the Featherstone game but took a knock on my calf I didn't think was too serious. But then it went in the Huddersfield game warm up and put it me back a month.
"I'm back now and it's good."
He continues: "The last two defeats have been disappointing. We were poor against Wigan and we wanted to bounceback against Warrington. We did that in a way although we didn't get the win. We can take a lot of positives from it as they are a tough side and in form. We came back from 18 points down and got in front, but lapses in concentration cost us the game.
"We showed that against Wigan – we were in it for 20 minutes and then clocked off and we were 20 points down. Against Warrington we had five off and they put points on us. We have to look at that.
"With the team and coach we have here no one is talking about a transitional period. We put a lot of pressure on ourselves to perform and defeats aren't acceptable and we now have to bounceback against Hull.
"I can't remember when we last faced three losses in a row and that makes this match huge. But if we take the intensity we showed in the game at Warrington into this match and we'll do some big things in both competitions."