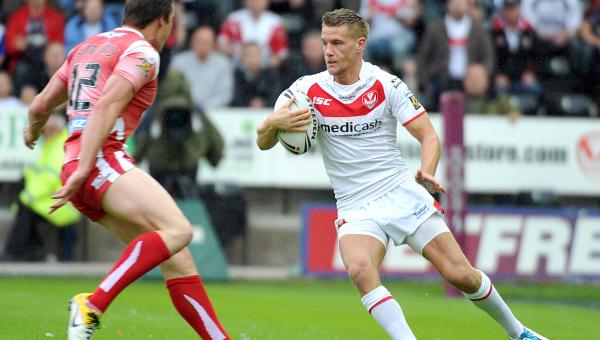 ROYCE Simmons has praised the call up of Jamie Foster into the England Knights squad.
The 20-year-old has been rewarded for a good season with a place in the country's development side.
"It is fully deserved," Simmons said. "Jamie has been working hard on the areas of his game we have pointed out and has done a lot.
"He is known for his goal-kicking, scoring tries and finishing them off in difficult positions, but one thing he isn't known for is his defence.
"That is one thing that worried me at the beginning of the season, but he's got his head down and it has improved a lot. The call up is just reward for the hard work he has put in."
With Foster coming into the Knights – Jonny Lomax has been omitted meaning a likely call up to the full England side.
"People asked me earlier in the year whether Jonny should have been in the England set up for the Exiles game and I said no as I didn't think rushing him through at that stage – and possibly even at this stage – was the right thing to do.
"He is getting better and will continue to get better. I have no doubt he will play in test games and when he does could stay in that side for 10 years.
"Steve [McNamara] is taking him up there to give him a taste and it is a reward for a person who is on the rise. He will talk to people in his position and will show him what it is all about.
"He hasn't played a lot at seven – he's played at centre, wing, full back, all over the place – and is still learning. He is determined and is rigorous in his preparation to play each week.
"I think he is a half – at 6 or 7 – but he could make a good job at rep level in a number of positions."