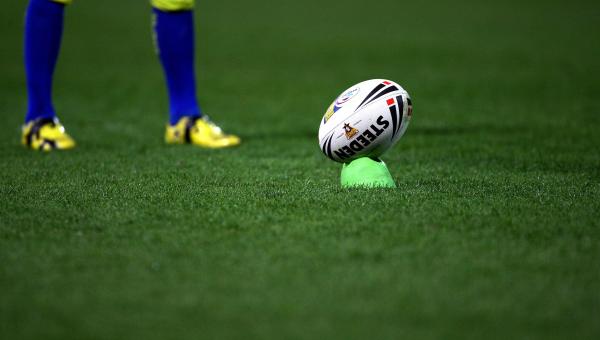 Mid season break or no mid season break the Saints Academy overcame a shaky start to beat the Wildcats 46-30 at a sun-drenched Close Street on Saturday writes Graham Henthorne.
The visitors raced into a 12 point lead in even time but that was as good as it got. As soon as Jordan Case finished off a good handling move involving Nathan Skupski, Joe Greenwood and the returning Danny Jones, the Saints never looked back.
Further tries to Tommy Tunstall and Jamie Tracey gave the Saints a lead they never relinquished. But it was three tries in the final ten minutes that took the game away from the Wildcats. Skupski, Jones and a storming 30 metre debut try for new signing Luke Thompson put the Saints well and truly in the driving seat.
The Wildcats gained a little bit of respectability in a second period that was brought well and truly to life by a spectacular Saints team try involving 6 players with Greg Wilde taking the final pass from the inspirational Joe Greenwood.
Two tries in the final two minutes to James Hill reasserted the dominance of the Saints Academy.
This was a great victory for a very young and inexperienced Saints side. There were encouraging debuts for new signings Matty Fozzard and Luke Thompson and a full 80 minutes coming back from injury for Danny Jones will stand him in good stead.
Match Summary:
Saints:
Tries: Greg Wilde, James Hill 2, Nathan Skupski, Jamie Tracy, Tommy Tunstall, Danny Jones, Jordan Case, Luke Thompson.
Goals: Jack Jones 5.
Wakefield:
Tries: Callum Boyle, Sam Doherty, Ben Shulver, Joe Walker 2.
Goals: Adam Gledhill 5.
HT: 32-12
FT: 46-30
Teams:
Saints:
1. Greg Wilde, 2. James Hill, 3. Nathan Skupski, 4. Jamie Tracy, 5. Tommy Tunstall, 6. Jack Jones, 7. Dom Speakman, 8. Brad Ashurst, 9. Callum Welsby, 10. Danny Jones, 11. Joe Greenwood, 12. Jordan Case, 13. Connor Dwyer.
Subs: 14. Matty Fozzard, 15. Chris Webster, 16. Jordan O'Neill, 17. Luke Thompson.
Wakefield:
1. Gareth Croft, 2. Asher Hoyle, 3. Callum Boyle, 4.Sam Doherty, 5. Jamahl Hunte, 6. Luke Buttery, 7. Adam Magretton, 8. Tom Thackrey, 9. Josh Murphy, 10. James Healey, 11. Ben Shulver, 12. Adam Gledhill, 13. Joe Walker.
Subs: 14. Dean O'Toole, 15. Nick Taylor, 16. Will Martin, 17. Jacob Price.