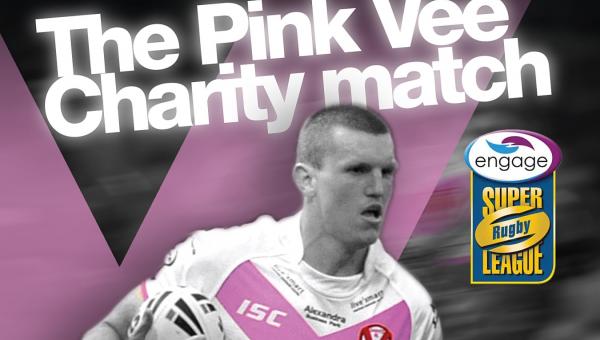 THE All-Party Parliamentary Rugby League Group has endorsed Saints' Pink Vee shirt in the fight to beat breast cancer.
Saints will play in the unique shirt on Friday to raise money for the Burney Breast Cancer Unit at St Helens Hospital and to promote Breast Cancer Awareness.
Mark Ramsdale, Secretariat to the Parliamentary Group and Saints fan collected his own replica jersey from the Saints superstore, saying: "Everybody knows someone affected by cancer, particularly by breast cancer. It's wonderful that my home-town club has decided to support a fantastic cause through the simple but powerful gesture of changing their iconic Red Vee to pink and I for one will wear mine with great pride."
Supporting Saints' work, St Helens North MP and Group Member Dave Watts added: "It's a great thing that Saints are able to support such an important and vital cause. The Burney Breast Cancer Unit is renowned for its highly-skilled staff and provides an outstanding service in St Helens. Their work helps detect and support more than 200 cases of breast cancer a year. With on-going support from Saints and the fans, the unit will continue its great work."
On behalf of the Rugby League Group, Chairman Greg Mulholland MP said: "Rugby League clubs are at the heart of the communities they serve and this is typical of the good work that they all do to raise awareness and money for worthy causes. Saints have one of the most well-known shirts in the sport and it's wonderful to see a Super League club like Saints give something back to the community in this way."
Based at St Helens Hospital, the Burney Breast Cancer unit provides a one-stop clinic with rapid access for patients requiring screening and a range of treatments. The dedicated team at Unit helped launch Saints' home and away kits at the beginning of the season.
Tickets for the game are still on sale from Saints Ticket Office in St Helens Town Centre, from 01744 455 052 or by logging on to www.saintssuperstore.com