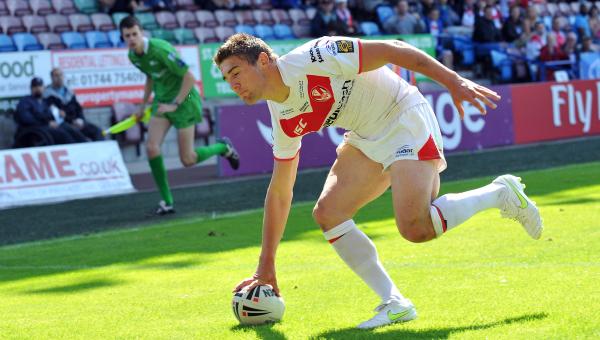 ROYCE Simmons said there wasn't a "bad player" on the park as Saints crushed Hull KR 54-6 to progress to yet another Challenge Cup Semi Final.
Braces apiece from Jon Wilkin and Tommy Makinson set them on their way to a date with Wigan Warriors in a fortnight.
"I was really happy with the whole effort; I don't think we really had a bad player," Simmons said. "We played well early on and our field position was excellent. That has been much improved over recent weeks – and it was better than last week. We kept giving them the ball where they didn't want it. They had to keep coming off their own line and if you play that style of football then you win games.
"I thought Leon played well today. Sometimes when you start for the first time after an injury you can pass and ease yourself in, but he took the line on and that gave him confidence and the players around him confidence too.
"I thought James Graham and James Roby were superb. I haven't checked the stats so I don't know how many hit ups Jammer did but I bet there were a lot.
"TP was superb in the second half and he carried the ball a lot, as did Louie McCarthy-Scarsbrook too.
"Jon Wilkin was fantastic; but it was a pretty good performance from everyone. I think one of the strengths though was each individual player prepared themselves to play and got themselves ready. Some played close to their best and I think when you do that, you get a good team performance."
He continued: "We have come into a bit of form, but that will be judged on next week and the week after that. If we play like we did today then we can string some wins together. But we need to turn up next weekend and do it again."