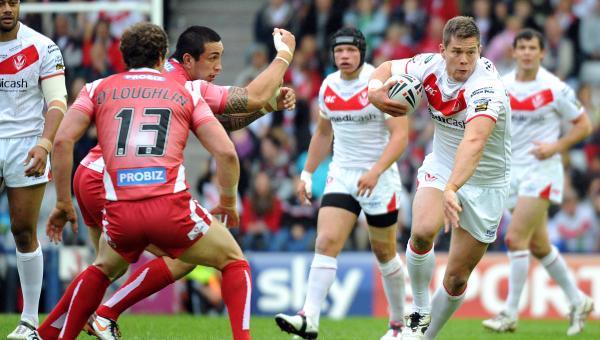 TICKETS for this Saturday's Carnegie Challenge Cup Semi Final tie against Wigan Warriors at the Halliwell Jones Stadium are now only available from the RFL.
What If Forms for the final are also available should Saints progress to the final. You can download below.
Semi Final Venue Information:
Saints fans are advised that stadium work at the Halliwell Jones Stadium will be underway at the time of this semi-final fixture so spectators therefore arrive as early as possible.
Turnstiles will be open from 2.30pm, so get in early and find your seat or place on the terrace.
Work starts in the North East corner of the ground shortly, with the temporary removal of the Brian Bevan statue. There will be temporary turnstiles at the east end of the North stand and at the north end of the Martin Dawes East Stand.
The wheelchair disabled car park in the Brian Bevan corner will become the constructor's compound. Parking spaces in front of the main stand will be allocated to those with wheelchair disabled parking passes, which can be obtained from the RFL.
Wheelchair disabled for the South, West and west end of the North Stand will gain entry by Gate A. Entry for the East Stand and east end of the North Stand is by Gate B. Entry to the East Stand disabled platforms is via the Martin Dawes reception entrance.
Work in the south east corner of the ground will commence on August 8.