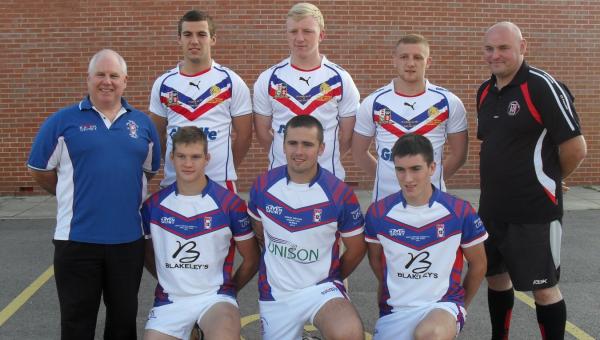 THATTO Heath under 18s are proud of the all the players and coaches that have recently been selected to coach and play representative rugby league for their country, back row Colin Phillips joint BARLA Great Britain under 19s head coach, Jack Jones, David Pike, Nathan Skupski, Jimmy Waterworth Thatto Heath under 18s Head Coach, front row Adam Hesketh, Andy Lea and Jordan Houghton.
David Pike was the tour captain for Great Britain under 19s community Lions tour to South Africa who was joined by Jack Jones and Nathan Skupski.
Colin Phillips and Andy Lea went on tour to Serbia with BARLA Great Britain Lions under 19s, Adam Hesketh who was tour captain for BARLA Great Britain Lions under 17s and was joined by Jordan Houghton on their tour to Holland.
All the players returned from their respective tours unbeaten of which is an achievement for everyone involved to be proud of.