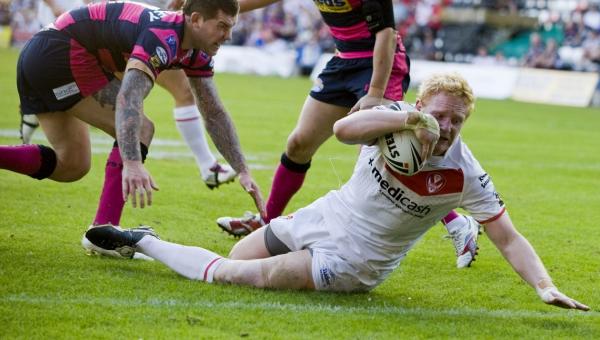 ROYCE Simmons wants Saints to concentrate on their own game and not worry about the opposition when they take on Wigan this Saturday.
Whilst some sections of the media are comparing the likes of Sam Tomkins to his peers in Australia, he just wants the players to ignore the hype and prepare both physically and mentally for the challenge.
"If you get yourself ready for the game and play towards your best then that can see you though," he said. "You can worry too much about the opposition… we should worry about what we are doing instead.
"We know that Wigan are hard to combat when they slow you up in the tackle. They are extremely good at getting that third man in and squeezing in and slowing you down. They will target Graham and Roby.
"What we need to do is get heads in motion around the play the ball because we can't afford to play one out.
"We didn't do that last time. We played too much one out stuff and they stood us up in the tackle and we struggled. We know what we need to do."
Inevitably, although Saints had James Roby cleared to play in the Semi Final after he didn't receive a ban for an incident in last weekend's Castleford match, Simmons is sweating on the fitness of several players.
"James Graham had a scan that revealed a bulging disk which has done back into place. But he has power back in his legs – and that is a good sign.
"We will give him until late in the week and then do a bit of work with him to make sure he is fine.
"I am confident he will be ok though.
"He's had some concussion too as he has been taking a few little shots recently. He has a bit of footwork on him and he gets a swinging arm now and again.
"Seven players who I hope to play this week couldn't train on Tuesday and that involves Francis Meli and Sia Soliola too who didn't play last week.
"But in the next couple of weeks I probably won't have that problem. Gary Wheeler will probably have a hit out in the 20s this week and Paul Clough came through his run in the 20s too.
"But I am confident the players will be ok and good to go."