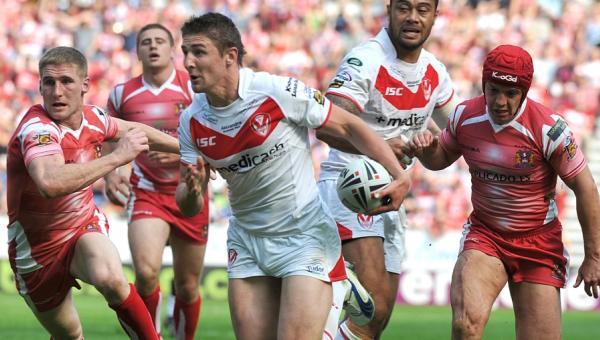 SAINTS have announced new deals for winger Tommy Makinson and back rower Scott Hale, both aged 19.
Makinson has signed a two-contract and Hale one year.
Coach Royce Simmons praised both players for the progress they have made this year and considers they have real potential for the future as Saints' players.
"Both Tommy and Scott have had more first team opportunities than we envisaged this year due to first team injuries, but have both grasped them well," he said. "They have showed that they have real potential.
"I'm sure we'll see more of each in the future."
Tom signed from Hindley and Wigan St Judes and has made 17 appearances this season; scoring nine tries and kicking one goal.
Forward Hale joined the Saints from Haydock and has appeared twice off the bench in 2011.
Both came through the Club's famous Academy system.