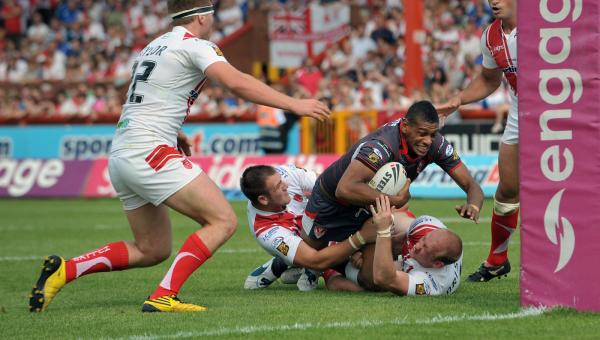 ROYCE Simmons pulled no punches as Saints lost 24-22 at Hull KR on Sunday.
He pointed to his side's lack of aptitude as the main reason they failed to record their first league win at Craven Park since 2007.
"They were too good for us," he said. "They were too determined; they kicked better and controlled the ball better and were more hungry too.
"I don't want to offer excuses – they were better than us – but in the back of our minds perhaps we knew we had beaten them twice this year. We also knew that the two other sides chasing us had lost and I think we scored a soft try early that put us in front.
"We made another three breaks and didn't score and if we would have – we would have been 12 to 18 points in front and we would probably go on to win the game.
"But we went away from what we were doing well and they played some real good footy.
"I thought we would go back in the second half and offer more than we did. But they put pressure on us with troops down and played well. They are playing for the eight and they are fighting against their rivals from across the river too. They had everything to play for and they got momentum going."
Saints lost Chris Flannery in the opening minutes and he may have suffered a cartilage problem.
James Roby took a knock to the head and has also broken his nose.
"Naturally not having James Graham for the game was a loss," Simmons continued. "With TP and Josh Perry we were down to one specialist front rower in Louie.
"So we had to call on Sia Soliola and he played well for us in a position he's never played before. He brought a lot of energy to us."