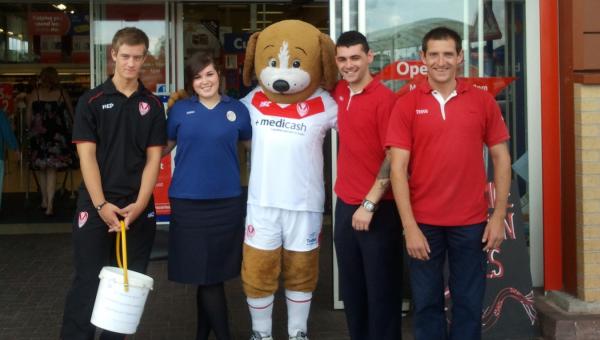 FUNDRAISING for the 2011 Academy Tour of Australia continues in earnest with a bag pack at Tesco in Haydock.
Boots and the players greeting shoppers and lent them a helping hand at the checkouts.
Saints would like to thank Tesco and the local people of Haydock for their support… the tour is now only seven weeks away and these funds will ensure the production line of talent continues!