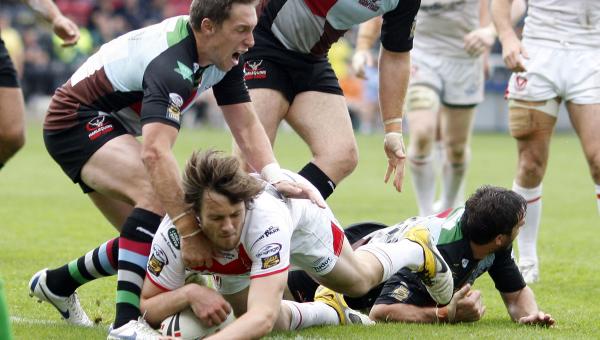 ROYCE Simmons paid tribute to the Club's Academy System after Saints won 34-16 at Harlequins.
A side featuring 15 players who have come through the youth system in the '18', finished off the Engage Super League regular season with a bang.
"The best part of today's performance was of the 18 we brought down to play – Francis Meli was never going to play – 15 came through our Academy.
"We think that is a first in Super League for Saints and a tremendous achievement. They were an all English side too. Nathan Ashe is a Kiwi but he came over here as a young lad.
"The players can be very proud of that as can the club and the town of St Helens. It's thanks to the likes of Mike Rush, Ian Talbot, Derek Traynor, Ste Leonard and all the volunteers that we can do this."
He continued: "One of those players, Tom Armstrong, came into the side late after Jamie Foster pulled out of our final training session with a tight hamstring. Tom was called out of the showers to come and do a few minutes with us and he produced a good performance and finished his tries well.
"Our ball completion in the first half was 45 per cent. In that half we butchered a few tries too and it's no wonder we went in down.
"But we got the completion up to 90 per cent and that gives you more ball and energy. And we secured the win on the back of it."