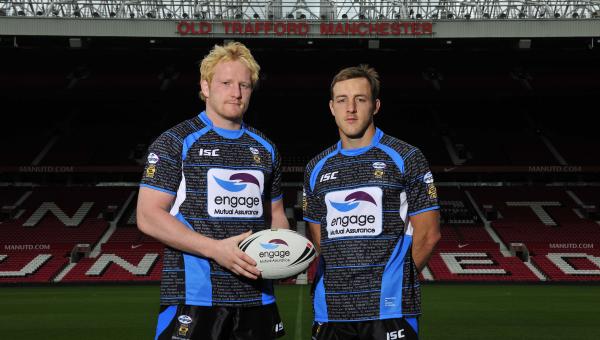 JAMES Roby and James Graham have been named in the 2011 Engage Super League Dream Team.
Both appear for their second successive seasons and for the third time in total.
Newcomers Rangi Chase of Castleford Tigers and Scott Dureau, the Catalan Dragons scrum-half, are among six debutants in the prestigious team of the year.
Other new faces include the oldest player currently playing in the Engage Super League, Catalan Dragons second row Steve Menzies, who becomes the 121st player to be selected in the Super League Dream Team since 1996.
Hull FC's Tom Briscoe has earned his first selection in the squad on the wing and is joined by another debutant on the opposite flank, where Joel Monagahan of Warrington stars in only his first season in Super League. Monaghan's team-mate Garreth Carvell is the sixth debutant in the front row.
The Engage Super League Dream Team is chosen by a panel of Rugby League journalists and broadcasters who regularly cover the Engage Super League competition and is based on form throughout the regular season.
Each player who has appeared in the Dream Team has been given an individual ID number and these numbers have been woven into the design of the shirt.

2011 ENGAGE SUPER LEAGUE DREAM TEAM
1 – Sam Tomkins (Wigan) – 2009, 2010 – 107th player
2 – Tom Briscoe (Hull FC) – Debut – 116th player
3 – Kirk Yeaman (Hull FC) – 2006 – 84th player
4 – George Carmont (Wigan) – 2008 – 99th player
5 – Joel Monaghan (Warrington) – Debut – 117th player
6 – Rangi Chase (Castleford) – Debut – 118th player
7 – Scott Dureau (Catalan) – Debut – 199th player
8 – James Graham (St Helens) – 2008, 2010 – 102nd player
9 – James Roby (St Helens) – 2007, 2010 – 94th player
10 – Gareth Carvell (Warrington) – Debut – 120th player
11 – Ben Westwood (Warrington) – 2008, 2010 – 103rd player
12 – Steve Menzies (Catalan) – Debut – 121st player
13 – Sean O'Loughlin (Wigan) – 2010 – 115th player