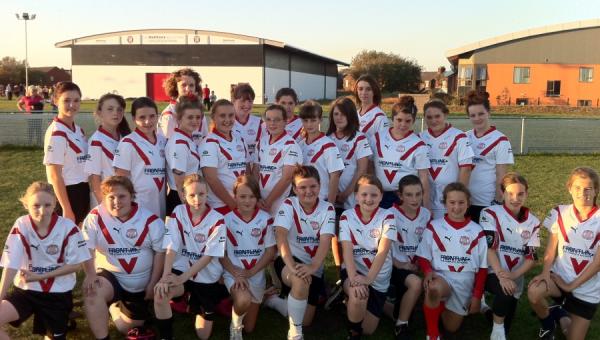 GIRLS Rugby League in St Helens has never been as strong as can be seen from this picture.
And you can join in the fun.
We are looking at further recruiting players at all age groups and also to establish a ladies team.
Everyone is welcome at Close Street, the home of Thatto Heath Community club, on Saturday mornings and a Wednesday evenings.
For more information people should email [email protected] leaving details and we will contact you straight back.
Steve Leonard, St Helens Service Area coordinator, said: "The girls have had a tremendous year this year and have surpassed all expectations. That said there is no time to rest on our laurels and with such a dedicated band of coaches and volunteers and such a competitive group of players, the next twelve months looks very promising indeed.
"There is also the added spice of the new stadium and the prospect of the girls running out in a competitive game in the new stadium. Now that would be one not to be missed.
Thanks must go to Geoff Allford and the team of coaches and volunteers who have made this such a tremendous success. Their unwaivered dedication from day one has been an inspiration for all who have themselves aspirations of making a dream a reality.
"Don't just sit back and think about playing for the Saints, come down and join the club. Everyone is waiting to sign you up!"