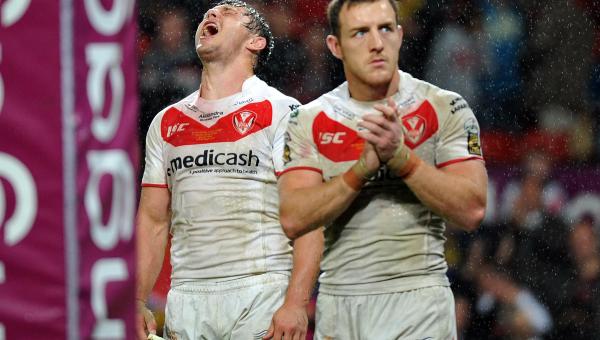 ROYCE Simmons said Saints gave their all but needed to be smarter in the first half after they lost 32-16 in the Grand Final.
Leeds Rhinos came from 16-8 down to take home the trophy.
But Saints injury curse struck again with Michael Shenton and Paul Wellens leaving the field.
"We were playing good footy and on a roll but Wellens was struggling with his Achilles and we knew he wouldn't get through the rest of the game," he said. "Then Mick Shenton dislocated his elbow on the back of that.
"We lost two players in specialist positions and therefore two interchanges in the forwards. We couldn't rotate them as much as we needed.
"Saying that, I was a little disappointed with our first half. We tried to not lose a Grand Final instead of going out to win it. We tried not to make mistakes and you can't win finals like that – you have to take them off the opposition.
"We talked about that at half time and they listened. I was always confident we would win. We set it up but we had to change personnel around and it made a big difference. Wello does a lot of talking and sets us up in defence and we missed that.
"All I can say is I asked the boys to do their best and they did. They looked me in the eyes and did it as I am as punch with them."
Shenton will see a specialist today (Sunday) and is expected to have surgery on his elbow this week.