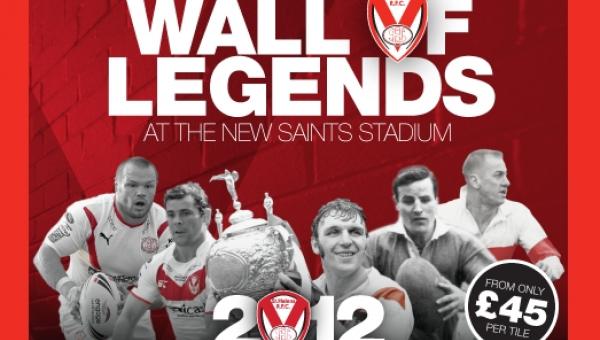 WHEN Neil Pendlebury looked at the Saints Wall of Legends it didn't take him long to draw inspiration.
His granddad was part of the club's fabric and it felt only right to honour him.
Headley Owen Pendlebury sadly passed away in February 2006 after a long and productive life.
"My granddad was an avid Saints and Manchester City supporter and worked at the club from 1946 to 1990," Neil explained. "Initially he was in charge of letting people onto the old wooden stand at Knowsley Road before it was demolished when they built the Popular Side.
"He was then put in charge of the changing rooms, referees' room and tunnel to ensure only authorised people gained access to the appropriate rooms.
"Shortly after that he was put in charge of the Main Entrance until he retired in 1990.
"He was a WW2 Veteran, a Former Secretary and Life Member of Royal Engineers Association St. Helens Branch and up until he died in 2006 was an active member of SSAFA (Soldiers, Sailors, Airmen and Families Association)."
The inscription on the tile reads: H.O. Pendlebury 1921-2006 – something Neil says was "nice and simple" to commemorate his granddad's life.
"Having spent 42 years of his life at Knowsley Road he would have been sad that it's been knocked down," Neil said, "but would have understood that for the club to move forward and progress a new stadium was needed.
"I'm sure he would have that the new ground looked fantastic and in building a new stadium ensured that Saints continued to be an integral part of the community for years to come."
To get a place in the Wall of Legends click here for more information.