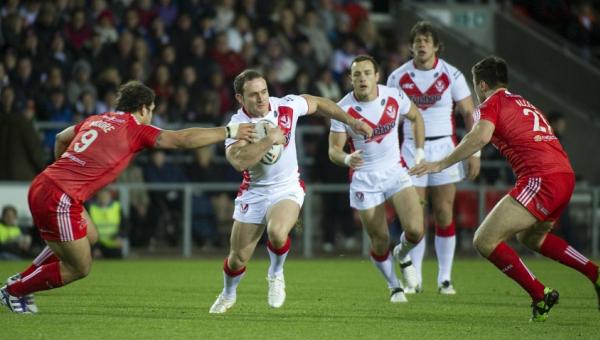 LANCE Hohaia has taken delivery of a sporty little number thanks to two local firms.
Airtec Filtration and Car Lease UK have sponsored the Hyundai IX35 that the Kiwi International will drive this season.
Established in 1997, Airtec Filtration has provided customers with a complete solution to their dust and fume control needs and in doing so have reduced the pollutants in the workplace and consequently the environmental impact on the world we live in. 
They have established a reputation for quality workmanship at competitive prices by providing innovative and cost-effective engineering solutions.
The award winning Car lease UK is a vehicle leasing company, based in Leigh Nr Manchester, which has been owned by the King family for 40 years.
It is the fastest growing leasing company in the country and aims to provide consistently competitive funding options on most makes/models of cars and commercial vehicles, including Business and Personal Contract Hire packages, as well as Business and Personal Contract Purchase and also Lease Purchase.
Airtec's MD, Mike Redmond, is a big fan of the club having been a long-time supporter, sponsor and shareholder.
He said: "I have been a fan for many years and my first major sponsorship was being involved with a consortium of local businesses who finally managed to bring Paul Newlove to the Saints, which history has proved was a very wise and significant signing that transformed the club at that time! 
"I'm proud to sponsor Lance Hohaia and I'm sure he will become another one of those significant signings.  Good Luck Lance!"
Brother-in-law Mike King, from Car Lease UK, was also involved in the Newlove deal and was inspired to sponsor the club after seeing the work of Chairman Eamonn McManus.
"I was in awe of Eamonn and what he has done for Saints," he said. "He invested in the club when probably no one else would have done and his passion and commitment to the Saints is second to none.
"I wanted to return that in a small way and I'm sure Lance will enjoy the new car!"