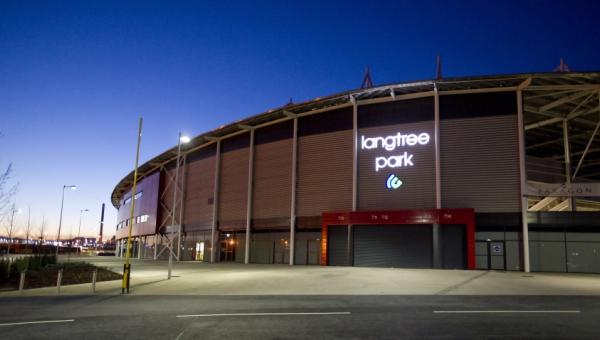 ONE of rugby league's all-time greats, Dai Watkins, will lead out Salford at the official opening of the Saints' new stadium Langtree Park this Friday.
He will join Saints legend Tom Van Vollenhoven who will lead out St. Helens for the first Stobart Super League home match of the season.
The dual code international signed for Salford in 1967 and went on to make 407 appearances in a glittering career.
He was capped 16 times for Welsh Rugby League and also played six international rugby league matches against New Zealand, Australia and France.
He also captained and coached Great Britain and Wales at rugby league.
Dai Watkins stated: "It's a great privilege for me to lead my old club Salford out at the new home of the Saints, especially at the side of my old friend Tom Van Vollenhoven. It will be an historic night for the Saints as they continue their long and distinguished history in their new home and I'm proud to have been granted this honour."
The teams will be led out through a guard of honour of former great Saints players, which will be preceded by an official "ribbon cutting" ceremony with Saints legends Alex Murphy OBE, Keiron Cunningham and Kel Coslett, the Club's Life President.
Saints' Chairman Eamonn McManus added: "It will be a fitting tribute both to the histories and to futures of the Saints and of Salford that Tom Van Vollenhoven and Dai Watkins OBE will lead out their teams one final time and to represent the Clubs with whom are so closely and proudly identified.
"I'm sure that the fans of both St. Helens and Salford will pay the most richly deserved of tributes to these two great men on the first night of our life at the Saints' new home, Langtree Park."
Tickets for the match, which kicks off at 8pm, are still on sale from the Ticket Office at Langtree Park, by calling 01744 455 050 or via www.saintssuperstore.com